Today, the bad weather continued. You could hardly have noticed if the sun had risen at all because it was so dark all day long. It was windy, almost a winter storm. Snow flakes flew furiously horizontal...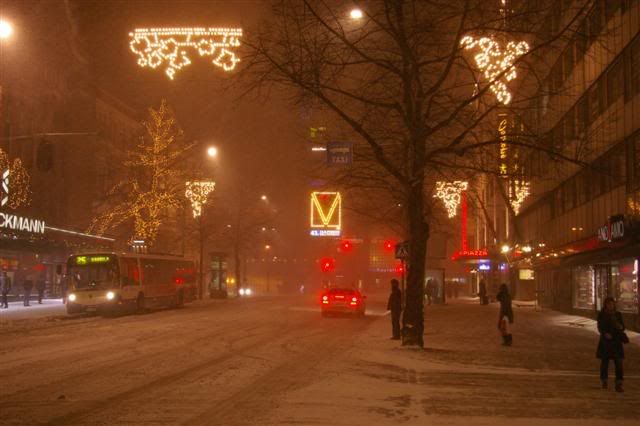 The decoration lights of the Christmas season lighted the main street of the city.
This kind of weather makes you keep inside but not me! I enjoyed being outside just in this kind of rotten weather because I don't need glasses any more. No mist on glasses, YIEPPEEE!!!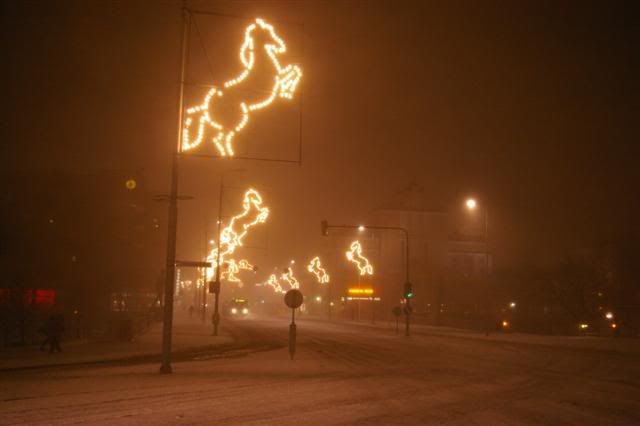 Empty streets... Hot chocolate...hot chocolate...hot chocolate - what am I doing here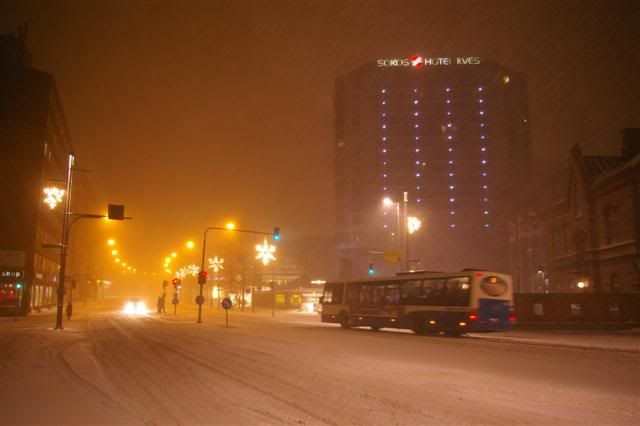 AAAAHH, hot chocolate, my cosy warm home :)
Current mood:

relaxed