...but most probably NOT during this life. I would break my knees, bones and who knows what... Today I went to the slopes after work. This was the seventh time during this winter. The weather was quite warm, +2 degrees of Celsius, which made the snow sticky and not so slippery. But sliding downhill felt really fun. In fact this was the first time I didn't feel any pain in my muscles and I stayed there until they closed the place. This must be the first time ever I'm not so happy because snow slowly melts away. Usually, I'm overjoyed.
Next week I should shortly visit Levi in Lapland. It's one of the biggest downhill skiing centres in Finland. I may visit BIG slopes. (People in Switzerland can stop laughing now, we do have some big slopes - at least bigger than we have in southern Finland)
A flying squirrel? No, it's a girl!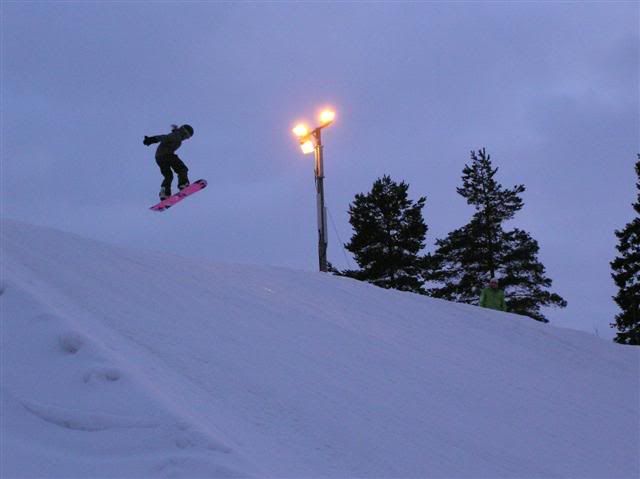 Ooops!
Nice grab!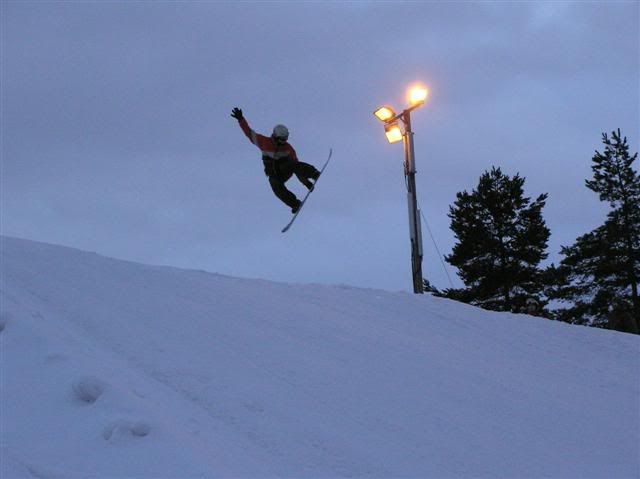 My cool helmet and goggles!