On Wednesday I drove 900 kilometres to Finnish Lapland. I spent two days there with two friends doing different kind of outdoor (and indoor) activities and then back to the south. We had a small holiday flat in the middle of the Levi centre. To the closest slope 300 metres, restaurants 150 metres... The stuffed reindeer's head was on the wall of the flat :)
Levi is famous for its downhill activities. 44 slopes give a wide variety of different choices starting from easy ones for beginners ending to the suicide slope for World Cup skiers. On Friday we started from the last one - just kidding, I'm still alive!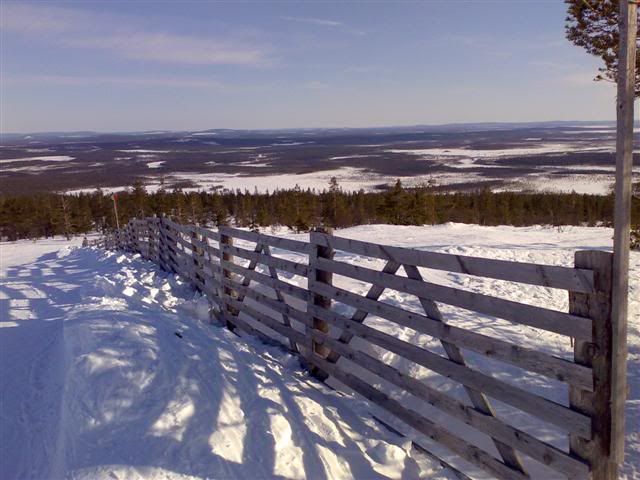 My friends had never before tried downhill skiing. I managed to tempt them to the top of the hill and down. Every Finn has tried cross-country skiing and therefore skiing downhill is not a big deal. Well, slopes we mainly used were for kids and beginners but anyway. Everything went well and we enjoyed skiing in a sunny weather.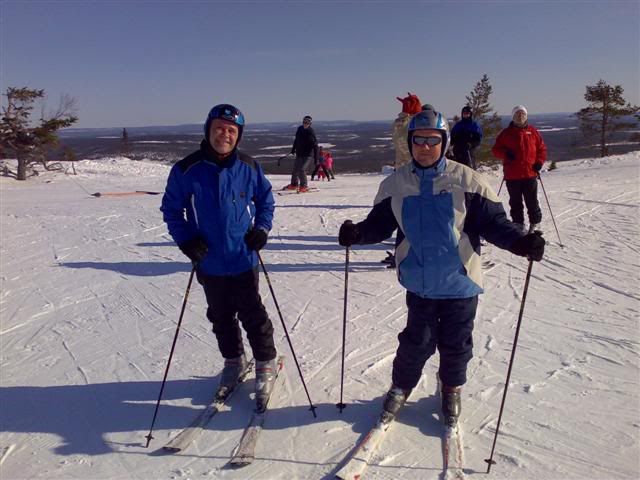 Southern slope.
"After ski" is an important part of skiing! We visited several restaurants, ate well and tasted some beer, danced and listened to the music. Famous Finnish bands have gigs there daily! We saw Popeda, Mamba and
Maria Lund
. Maria was fabulous!
On Thursday we rented three motor sleds. Because we weren't too experienced we decided to take retro models. These are easier to handle and less powerful, the maximum speed is probably about 150 kilometres per hour. Yes, they called these missiles "retro models".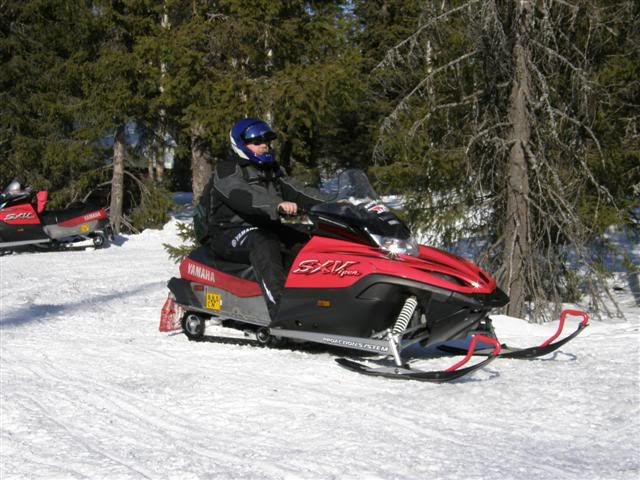 We drove almost 100 kilometres. It was quite a tough job. Sled paths were bumpy and we had some painful muscles afterwards. We had a pause in this Lapland cottage.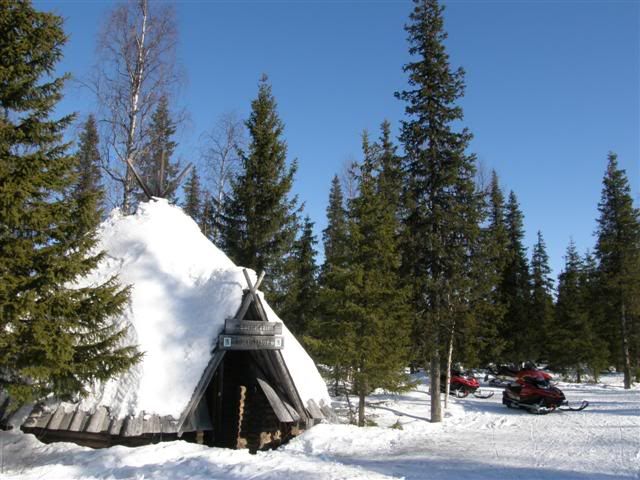 We lighted a campfire inside the cottage and grilled some sausages...
Siberian Jay got the leftovers!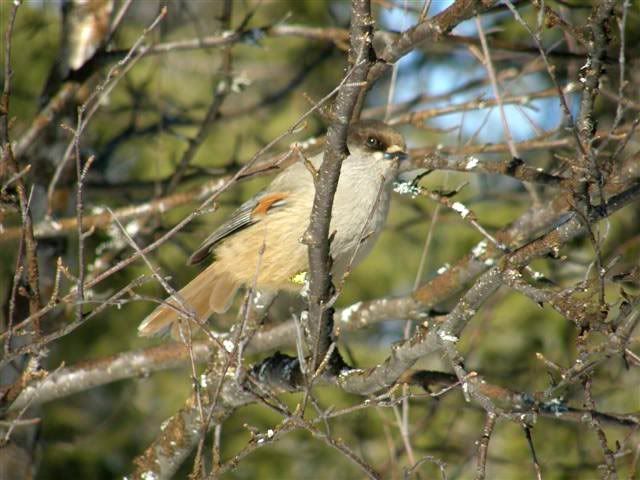 We found this small church in the middle of the forest. I have no idea where we were...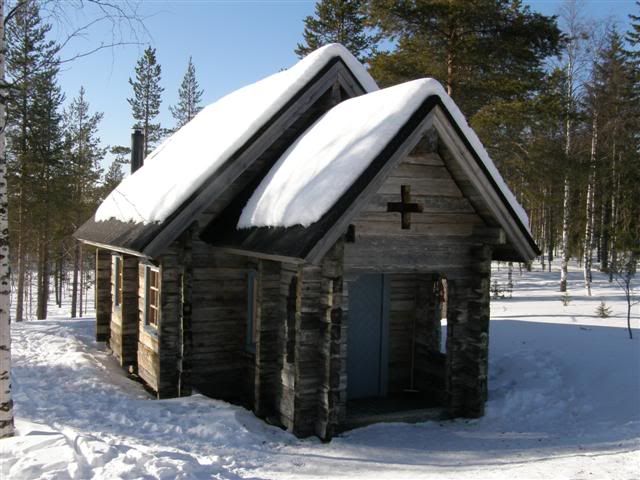 I shot some video clips. Hee hee, retro sleds...
Hop on!
We had a really fun but short trip. The sun shined, the temperature was just right for this kind of activities ( -5 to -20 degrees of Celsius) etc. The only thing I missed was more time. Next time, I'll keep that in my mind :)