In Finland we have only one subway line, it's in Helsinki. In Beijing there are eight lines, 148 stations and over 220 kilometres track. Eh, some diiference! I have travelled by subway in some countries but here I decided to become an experienced subway traveller.
I'm quite proud because I didn't get lost. I didn't step out in a wrong station and didn't manage to take a wrong subway either! The stations are quite difficult to find - the blue sign is too small to spot from a long distance.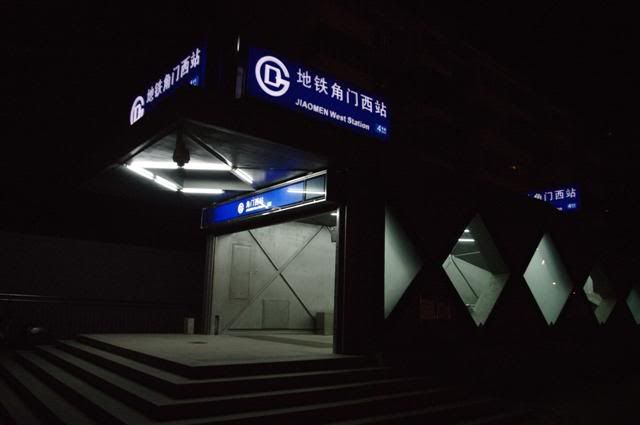 One ticket costs only 2 yuan (0.20 euro) and you can travel as long as you like and change lines with the same ticket. Very fast, cheap and handy way to travel in a big city! The line to the airport is more expensive, 25 yuan (about 2.50 euro), not bad.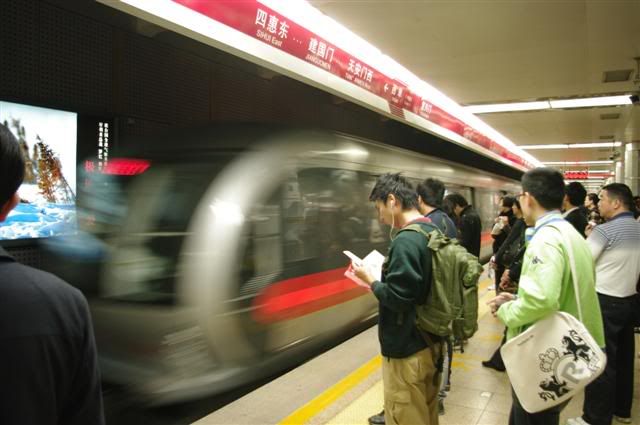 About one month ago they opened a new line number 4. It goes straight to the zoo gate. The zoo is not exactly in the city central. Last time I had to use taxi services to visit the zoo. The bus is more difficult for a foreigner. There are who knows how many lines and there are only Chinese signs in the bus stops. The ticket costs 1 yuan. I tried busses too but travelling takes much more time!
The zoo station.
Most signs are both in Chinese and in "normal" letters. Well, the names are somewhat difficult to remember...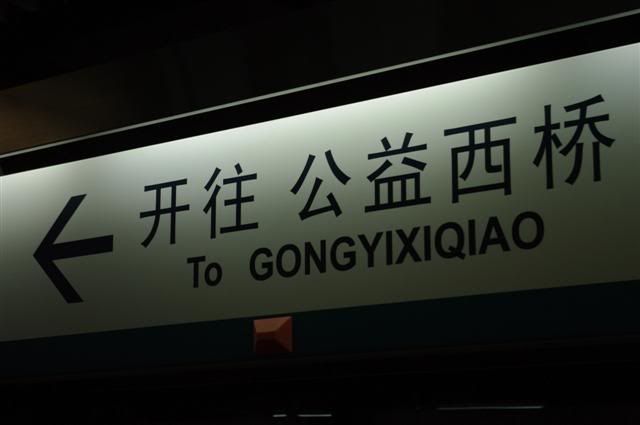 I think I became a subway fan for now on!