It's time to start feeding birds. I took some grease bars and rowed to the island. The weather was quite chilly, -5 degrees and windy. The lake is already half frozen. Straits, bays and shores are covered with ice. This autumn has been colder than last year. I was still rowing here on Christmas Eve 2008. Now it looks like the lake will be fully frozen much earlier.
The frozen shore.
The path of an icebreaker.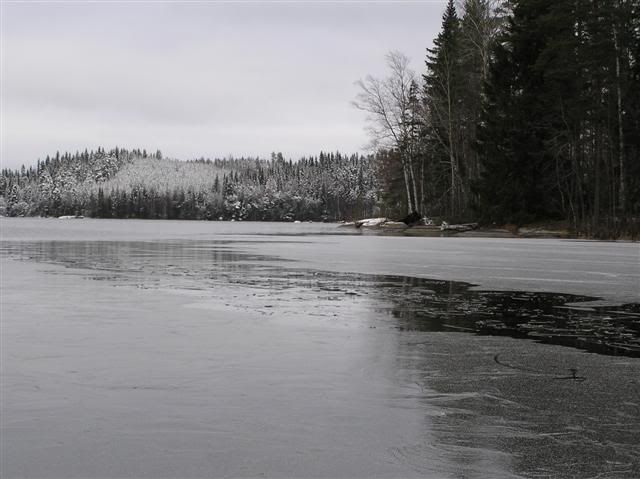 1.00 am. The landscape is grey and hazy.
Autumn colours have disappeared. The frozen strait didn't let me use the short cut.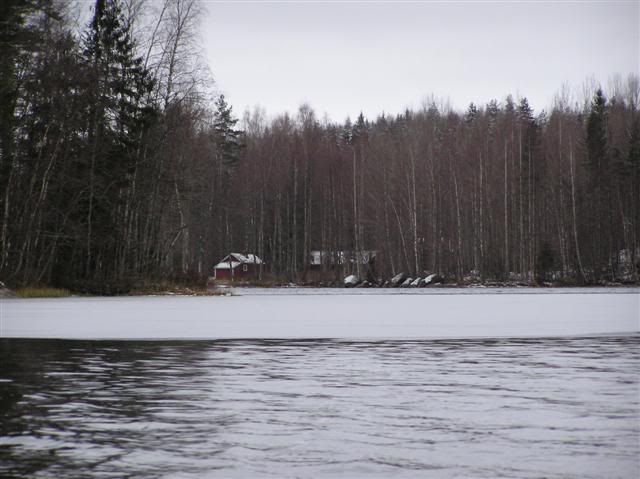 There is the cottage. In the summer time only the red sauna building can be seen from the lake. Leaves have fallen which makes the landscape more open.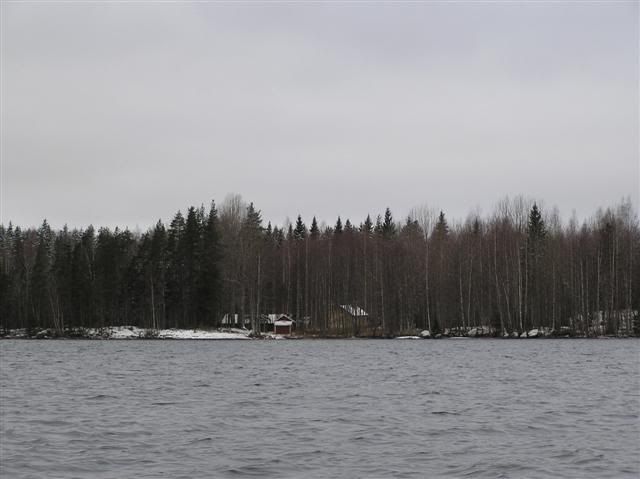 The rowboat.
Some snow on the ground, not much but anyway. I fed the birds, checked that everything was okay and rowed back to the mainland. I'm thinking about trying to spend the Christmas over there...