Last Saturday I visited
Ranua Zoo
. I hadn't been there before mainly because it's situated in the middle of nowhere. I had to drive 1300 kilometres to get there and back home.
Some foreigners may think that polar bears are common in Finland but in fact there are only three of them and they live in Ranua Zoo. So far I haven't had a chance to see wild polar bears but I wish I could see them some day.
Two of the bears are females, this is one of them but which one... they look like twins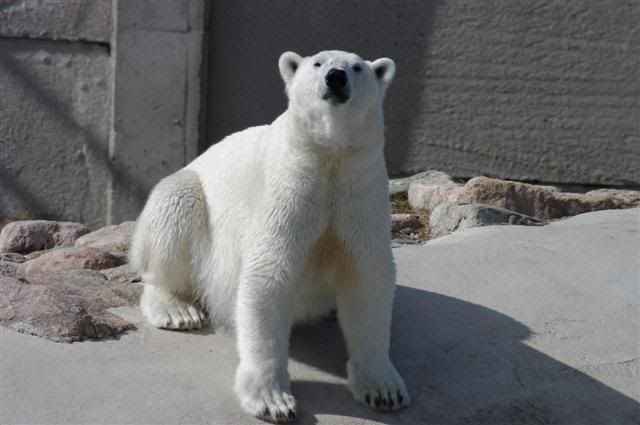 She's the other female
She's enjoying the last snow layers. Snow will melt soon.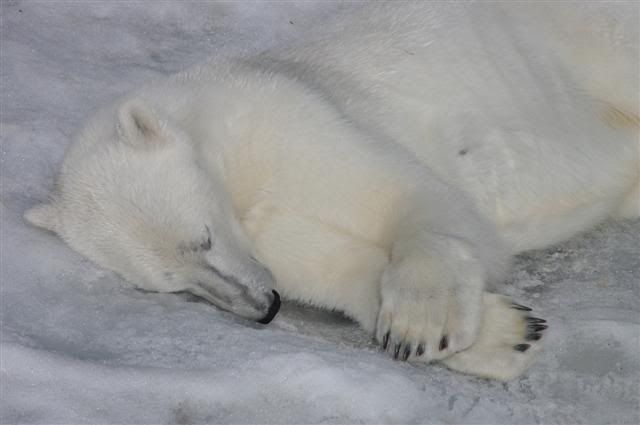 His paws are huge but huge is the bear too, almost 3 metres tall when standing!
Nice teeth
Scratching herself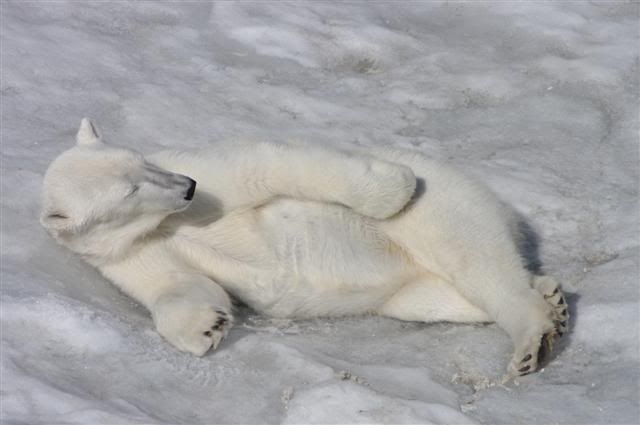 He is not as white as females are
In this photo she looks like a dead bear but she was just licking the ice