The Groke is is watching over! Next time, if somebody even thinks about breaking the window and coming inside the cabin without a permit, he'll sit on you and freeze you till death!
The door is double locked with hi-tech locking devices for now on! In reality, these are ancient keys for the storehouse doors. All that was valuable in the old days was kept in storehouses (=food).
I repaired the broken window. There were pieces of broken glass everywhere. I hope I found them all.
Last year, my narcissus bed was a success. It looks like they have survived and even multiplied. The first flower was already blooming, the rest are still growing.
We had a heat wave last weekend. When I went to the island, there were no leaves on the trees but in two days everything changed.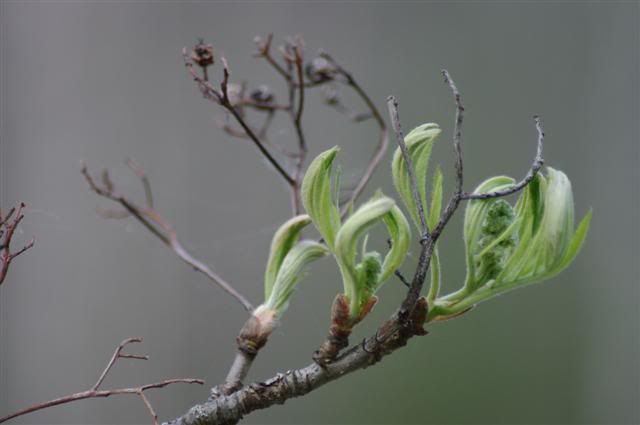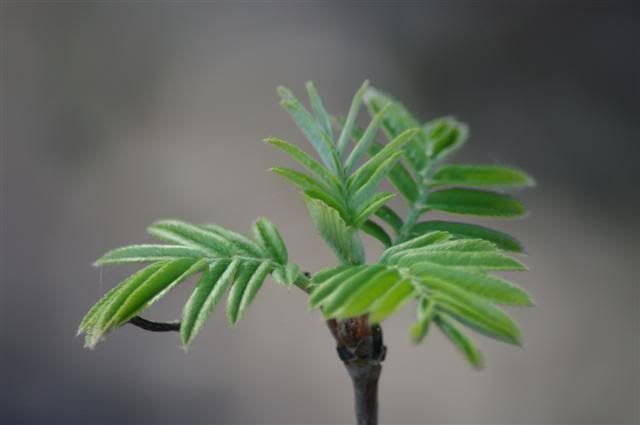 Nice fresh green colour!
The attempt number two. Somebody may remember what happened when I planted potatoes
last time
. I wish a better crop this time...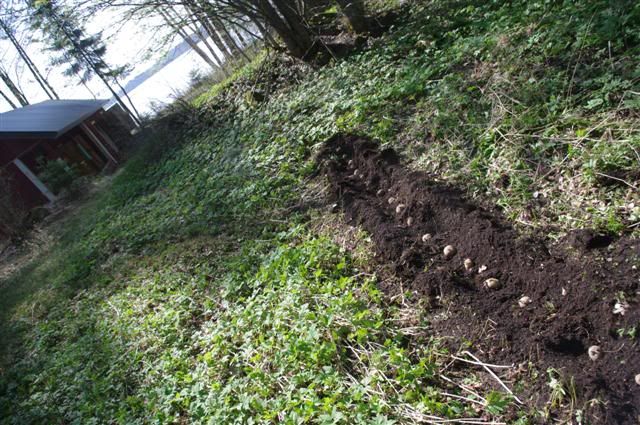 Everything was so perfect! The heat, a nice cooling wind, the tranquility of the island, birds were singing...