I've always wanted to see what's underwater. Usually, waters in Finland are so cold that you can't dive without proper equipments but this summer has been so warm that snorkelling bare naked is possible. Last weekend the temperature of the lake was between 22-24 degrees of Celsius. Enough for me - I spent three hours underwater snorkelling and shooting photos with my new "priceless" underwater digicamera.
The lasik operation (got rid of my glasses) which was done 2½ years ago was one reason why I was able to snorkel. I had tried snorkelling without glasses in Thailand some years ago with bad results. Now I could see and didn't hit any sea urchins (we don't have them here)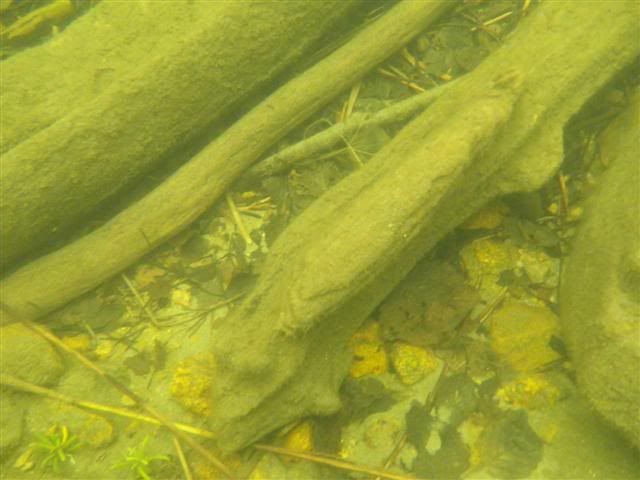 A week ago I snorkelled without a camera. Of course I saw one of the most beautiful things in my life, numerous fish swimming around me without any fear. This time I saw only some tiny fish and one big perch. I almost drowned when I tried to catch the big one. I used swimming goggles and took a breath through my nose when I tried to catch him - not very wise while being underwater! It was so beautiful (and fast)!
Anyway, this new world seems to be fascinating. Stones, wood, water plants, fish...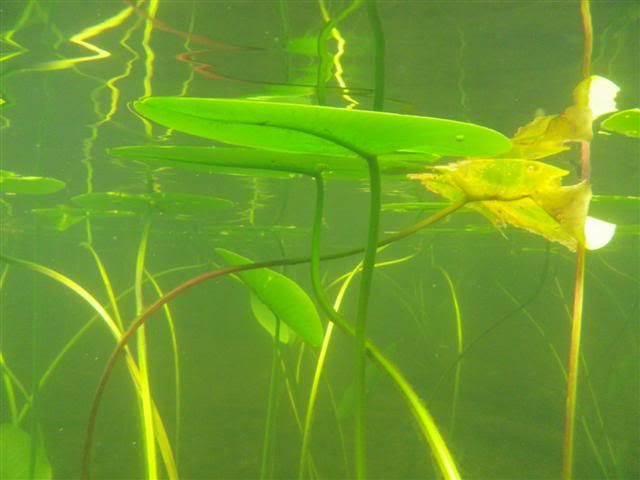 Behind these branches there's the sky and the forest, this is my favourite underwater photo so far!
Some big trees have fallen down into the lake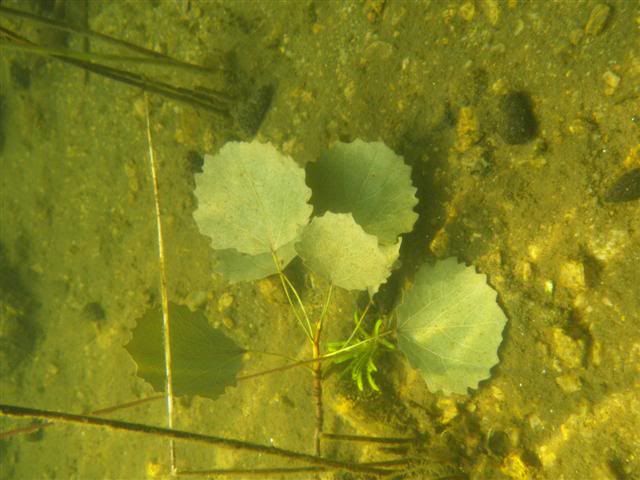 Mörkö the Boat!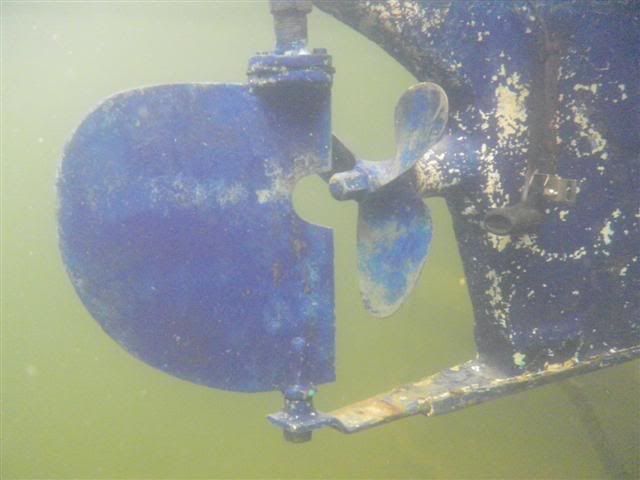 Amazing, a bird's egg shell!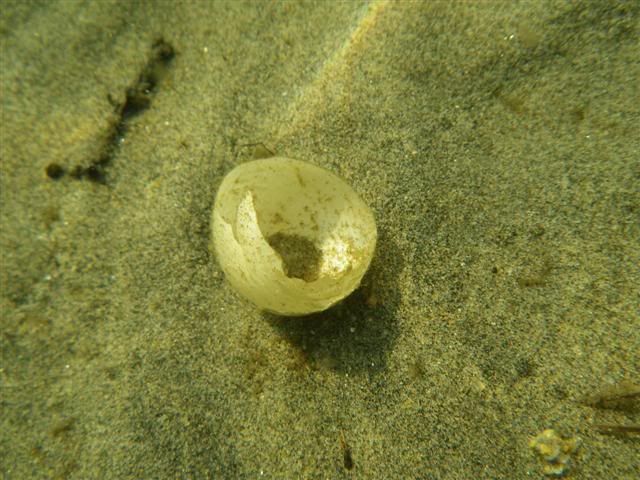 More amazing, an ancient pot (estimated more than 3000 years old!)
The most amazing - a double-headed lake monster! The mirror image on the water surface makes this strange picture, I didn't touch the original shot!
Well, did I already tell my future underwater photo shooting target? I wan't to shoot Black-throated Diver UNDERWATER! It may take some time...