Yesterday, when I was driving home from Kiruna (in northern Sweden) I noticed a sign "Moosefarm" and drove by, braked a little later and made a u-turn. That was a good decision. I had seen similar places somewhere a few days ago but didn't stop then because there was something else in my mind. I'll tell later what it was but now there were meese in my mind.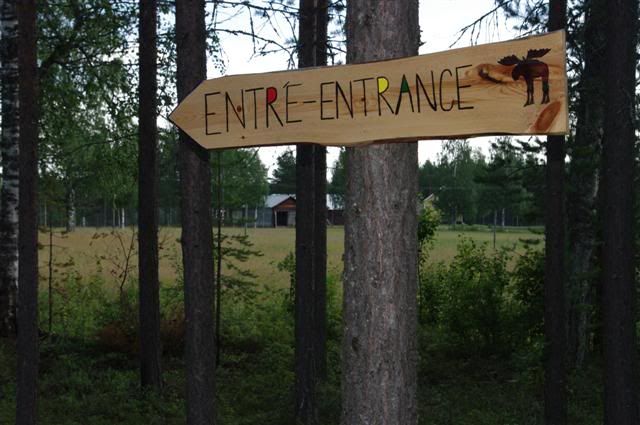 A beautiful Swedish courtyard with pretty old fashioned buildings tempted to go inside.
The main building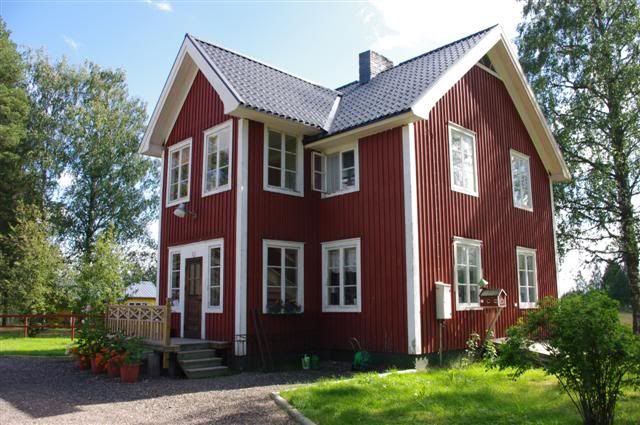 The small building looks like a sauna!? The old hay barn is a cozy coffee shop. I ate a DELICIOUS "moosecake"!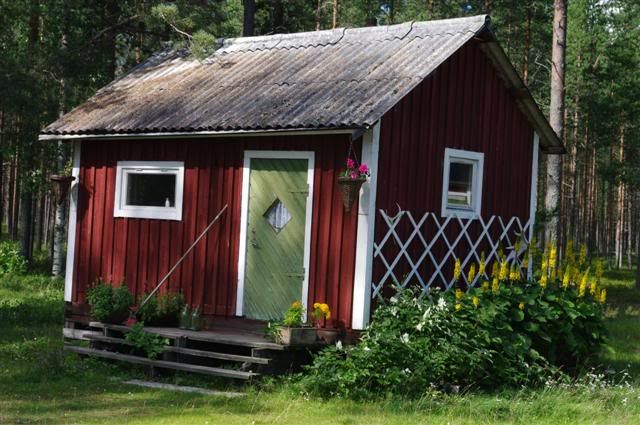 The entrance into the hay barn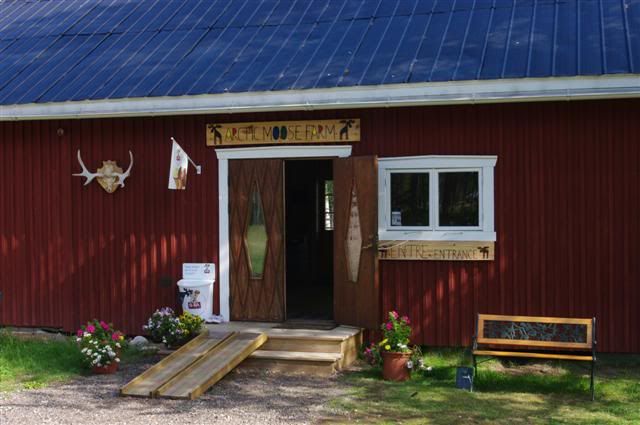 Behind the courtyard there's a wide area for meese. For me it was a surprise that you can go inside the fence and even touch these majestetic animals. I wouldn't try the same in the wilderness but here it seemed to be pretty safe though I asked if they bite or kick people. They don't - they are used to humans.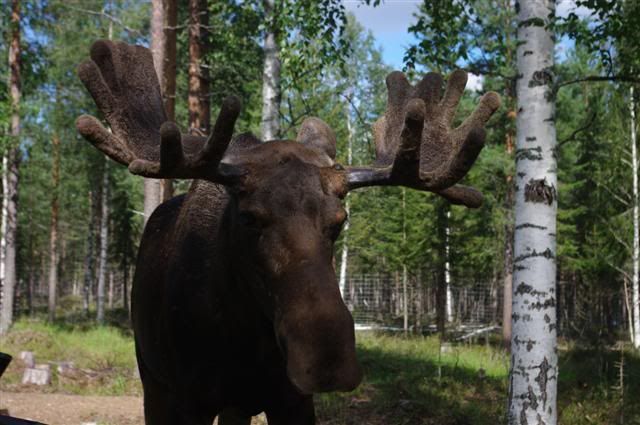 Small moose calves were SOOO cute! There were four of them, two twins!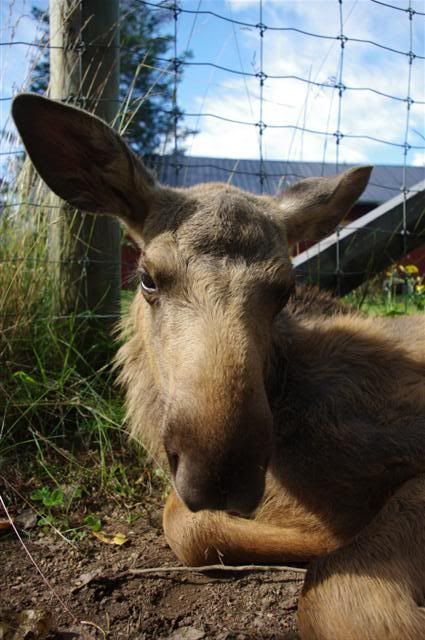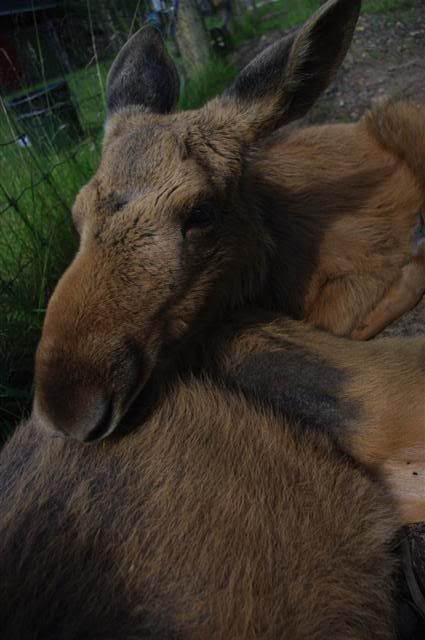 Meese have names but for me it's difficult to say who is who. They look pretty similar!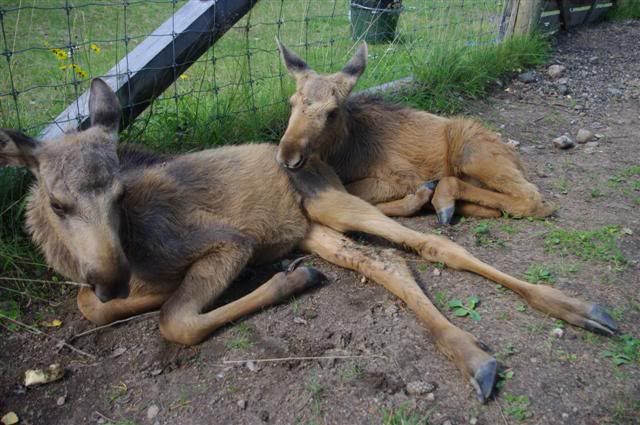 These two eat milk from a bottle. I fed one of them myself, charming! (I'm not in the picture)
Nice antlers! The bull has new antlers every year!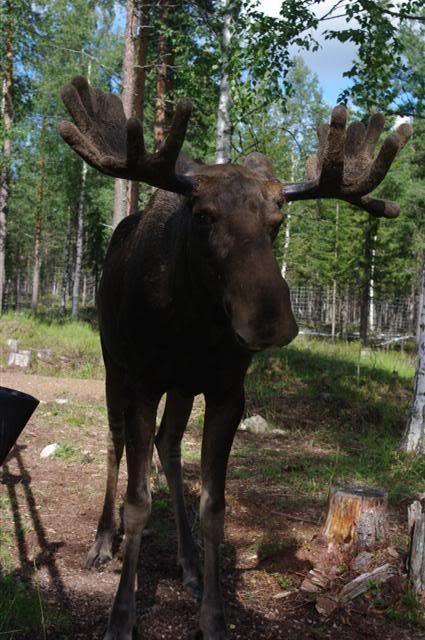 The fence is wide and meese can even swim in the lake nearby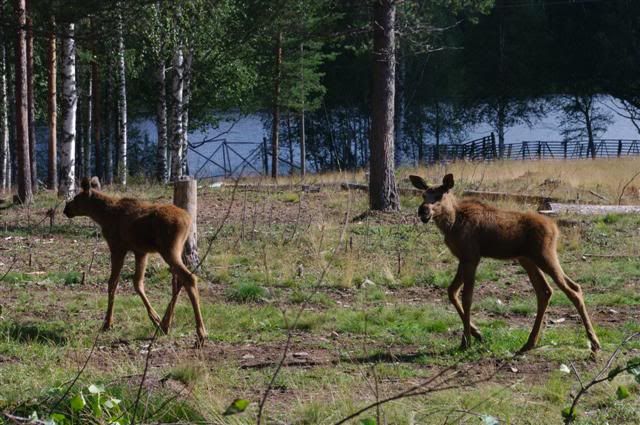 Birch leaves are yummy! But who had guessed that their favourite fruit is BANANA! As far as I know bananas don't grow in the northern Sweden but the local food store supplies their needs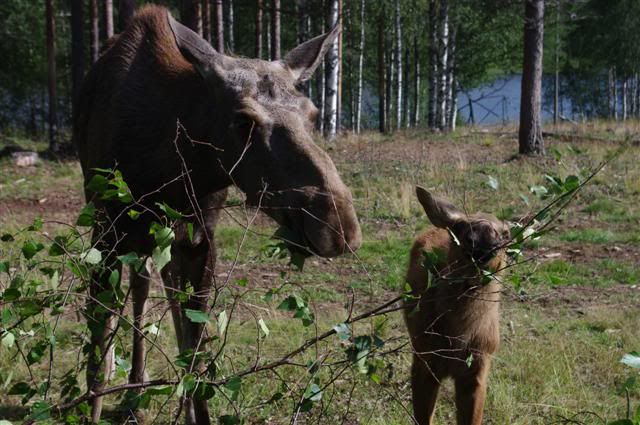 The calf
The cow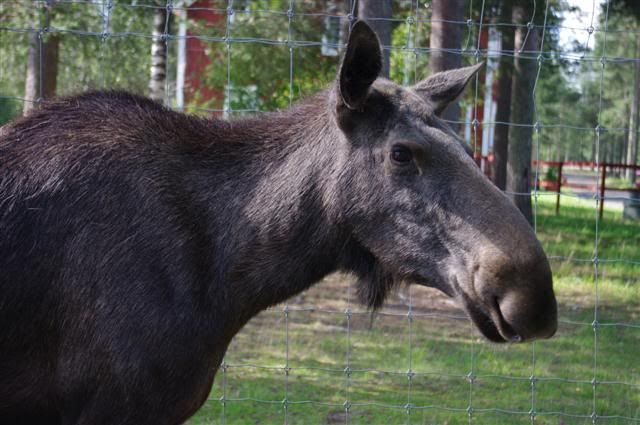 500 kilograms of potatoes. These meese eat 1000 kg potatoes in one week. HUH, that is much!
Ivan, my Canadian mouse found a new friend. At first I thought it was a new girlfriend again but it can't be (antlers!)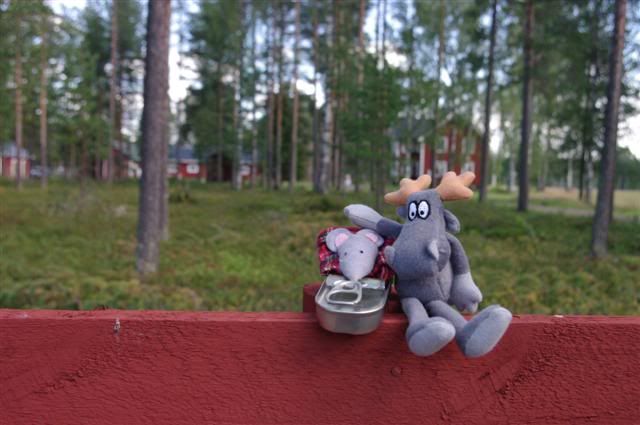 The place was well worth visiting. People who keep the place spoke English, FINNISH and of course Swedish. If you are driving nearby, brake and pop in! I haven't heard that similar places were in Finland, our meese run wild or live in the zoos like Korkeasaari, Ähtäri and Ranua. Charming animals indeed!
Read more from the homepage
ARCTICMOOSEFARM