Yellow leaves were floating in the lake when Mörkö sailed it's last trip to the cottage island during this season. Next weekend I'll probably pull the boat on the dry land.
Beautiful yellow colours of autumn.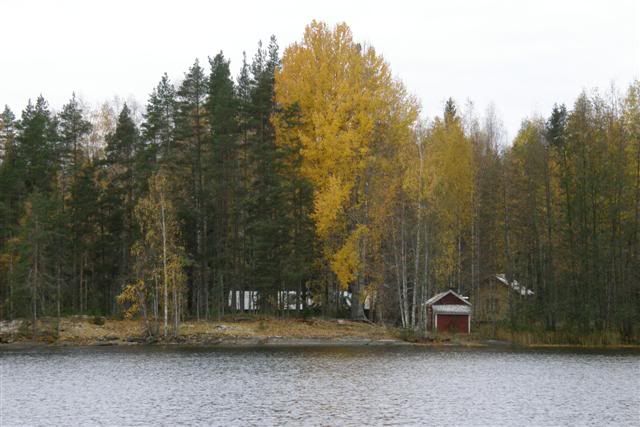 The lake is still quite warm and it keeps the ground warmer than it is in the mainland. Though, some snow already could be found every here and there.
The giant mushroom and...
... its little cousins.
This autumn was the worst what comes to mushroom crop as far as I have experienced on this island.
+1 degrees of Celsius.
Green and red leaves look pretty. Gosh, I have still some potatoes growing there! I hope I can return later - the snow will probably melt soon but then I have to use a rowing boat...
Icicles.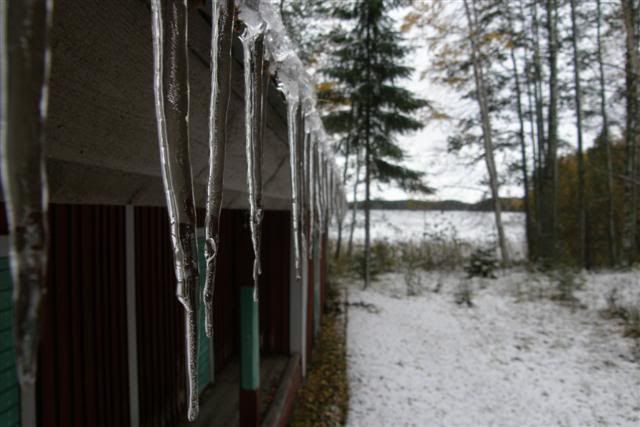 Everything is ready for the winter. Probably moles will live in the cottage as they always have. Bye bye chilly island!