Today, I returned to Seitseminen National Park. I walked about 12 kilometres through snowy paths in a silent forest. I saw some woodpeckers, Hazel Grouses, Crossbills and five humans. That was pretty much all. I did see some prints on the snow, Meese, Squirrel and Fox but basically the forest already hibernates.
The Beaver had built a new dam but I didn't see anybody there
A new Beaver's nest (left side of the river)
Obviously, the woodcutter is still awake because there were many slivers of wood floating on the water
The weather was warm (0 degrees) but clouds made the day almost dark. The paths were very slippery - I was lucky and managed to find my way out of the forest without hurting myself though it was quite exciting. I needed my headlamp after nightfall arrived.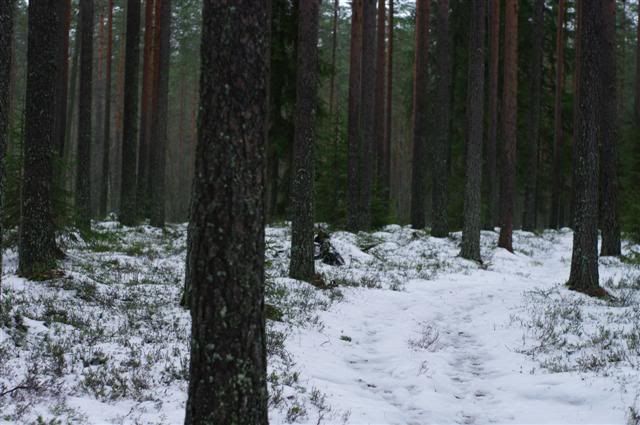 Frozen ponds at mire
Close to this place I found a new (for me) campfire place. I had thought it was somebody's log cottage - it looks like such. I checked the place and found out that it's a luxury sausage grilling residence. That's the place where I saw those 5 people too. It was too dark for photos but I'll return there - if not several times in the future!