At 6:00 pm there would be a celebration at the central square and fireworks after the official part (a speech, singing...)
I decided to walk to the city centre although the weather was somewhat chilly. It's almost impossible to find a decent parking place when all the citizens are out at the same time - well, maybe not all but quite many of them.
Walking to the city centre... Kaleva Church (have i told that it's the ugliest church in the whole world)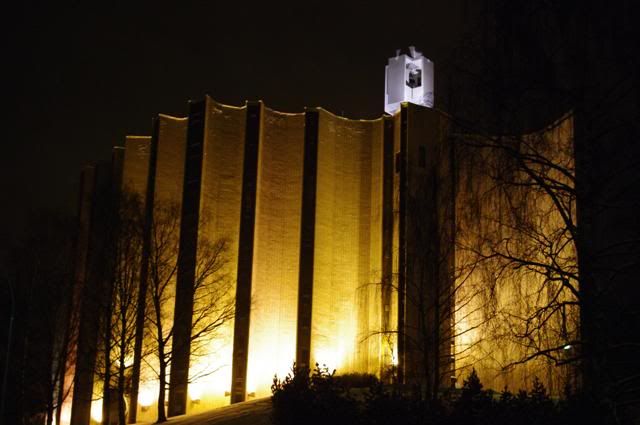 Almost there. Flags of Finland...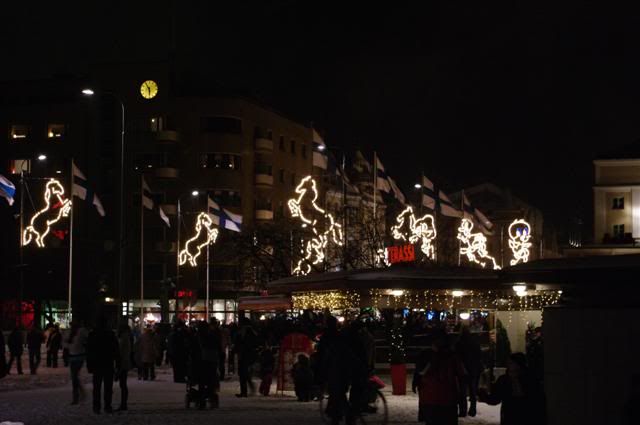 This time, I didn't want to hear speeches so I settled on the opposite side of the river Tammerkoski
Wooowww, the fireworks!!!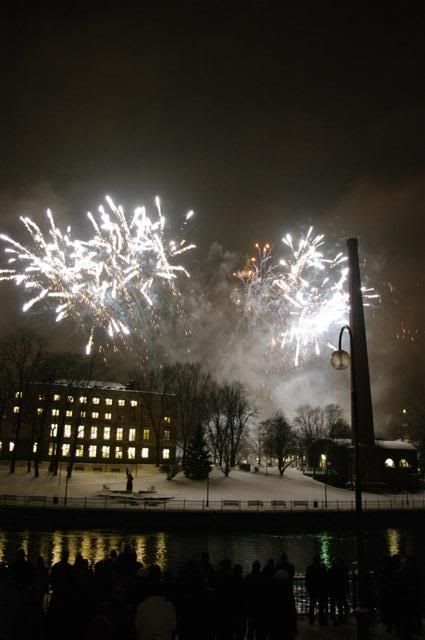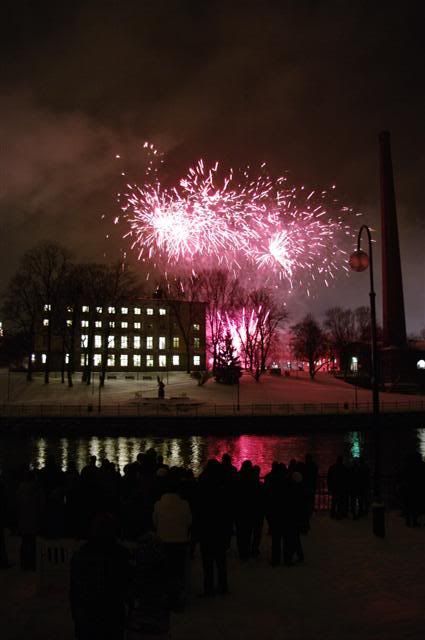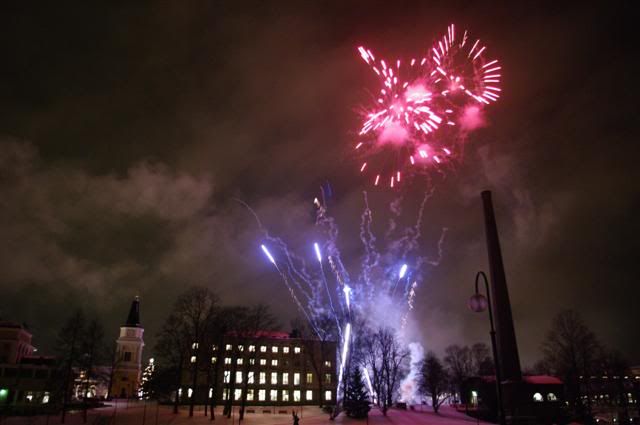 After fireworks, I returned back home via cafe, lighted blue and white coloured candles and continued celebrating my Independence Day.