We have something very unique in my hometown, the one and only
Lenin Museum
in the world! I had been there sometimes before long ago but this time I was interested in a photo exhibition that was in the museum. Photos were shot during a train trip through Russia - I travelled pretty much the same route a few years ago. Well, my trip was quite different after seeing the photos but the exhibition was okay. Photos were a bit amateurish (don't mean anything bad!) but they fit in this place perfectly. The museum itself hadn't changed at all...
Oops, I forgot my camera - more amateurish photos - but luckily I had the mobile phone (Nokia N8) with me, photos without flash were allowed. Hmm, cameras/phones become better and better all the time.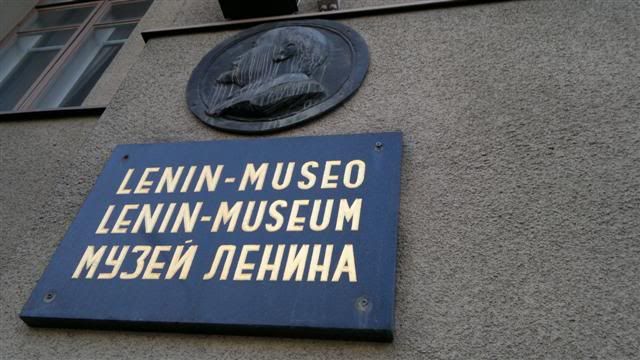 There are two rooms like this in the small museum. Not much to see if you can't read handwritten old Russian documents but you can't find anything like this anywhere else! Most visitors seemed to be Russians.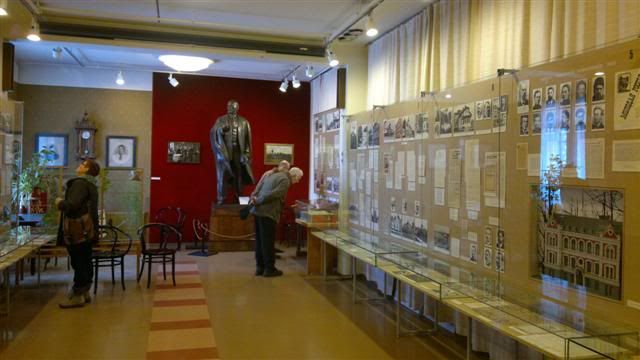 Not so famous statue any more.
Lenin and Stalin (death masks)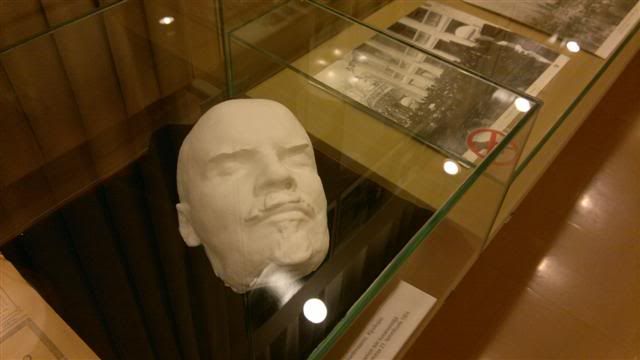 Posters and paintings.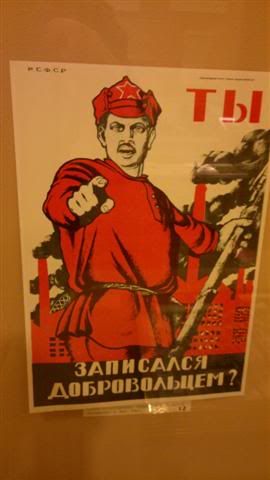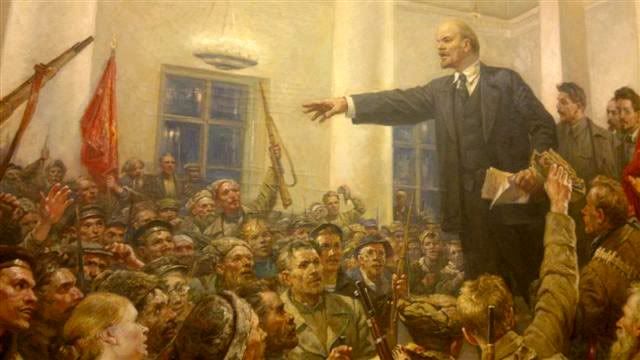 The Lenin Shop - of course... pins, posters, fridge magnets, books, T-shirts...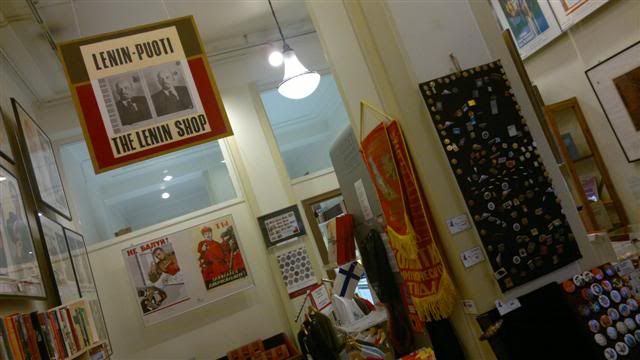 The photo exhibition.