Finally, the new Mörkölä is finished. If I may say, it's quit cosy - at least more tempting than the old one was. Mörkö also moved into the new building from the cottage.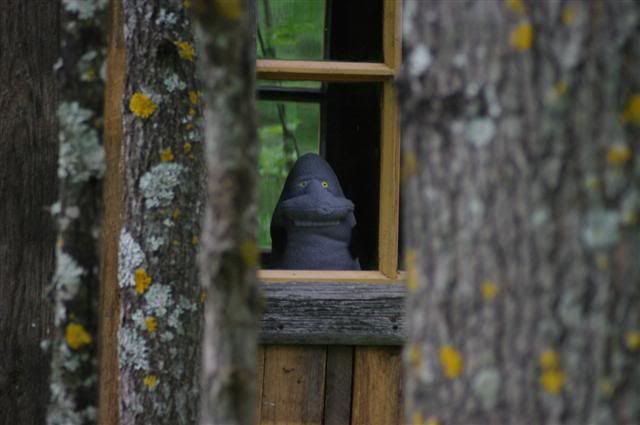 Dry leaves in a bucket (Hi-tech compost toilet). Two-seater... the other seat is a fake, only one is functional. The seat came from the old outhouse, after some modification and paint is was again ready for action...
An old oil lamp and the iron gecko.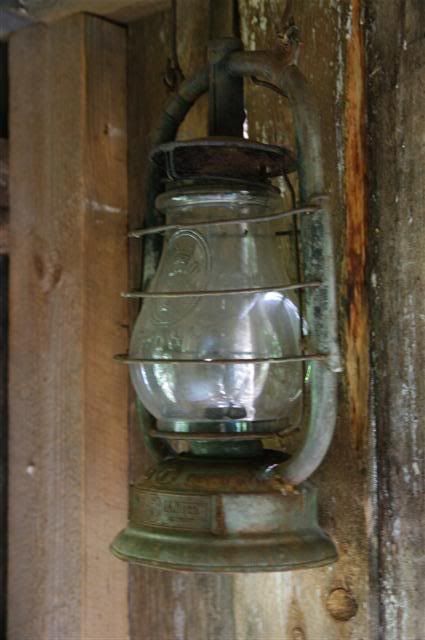 The toilet paper holder, modified from a hay stake.
So, here it is!