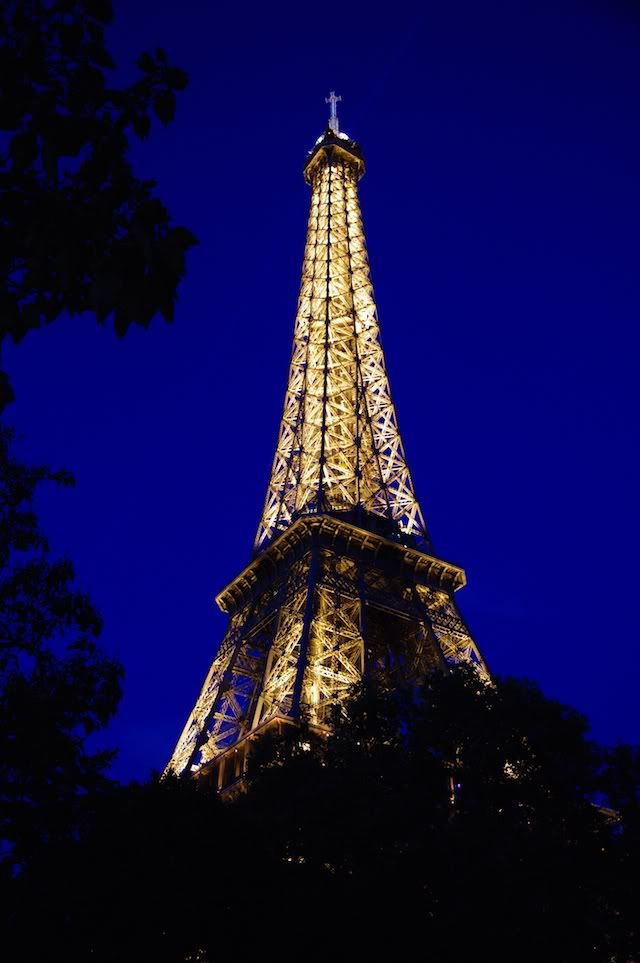 324 metres tall iron lady is not that scary unless you are afraid of hights - what I'm not. In fact, the old tower (built in 1889) feels quite steady.
I knew there would be a long queue although it was kinda off season. It took about two hours to reach the top using lifts. I would have loved to climb up the stairs but my travel buddy was such a lazy ass that I simply couldn't leave him alone! I'm not sure if it was even possible to use the stairs - maybe next time...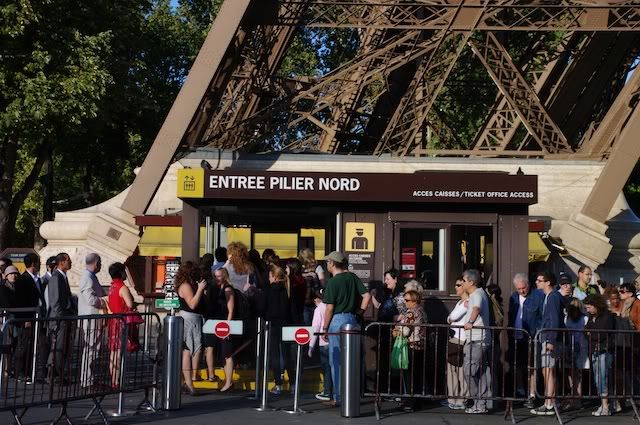 Gustave Eiffel's statue
Views from the second floor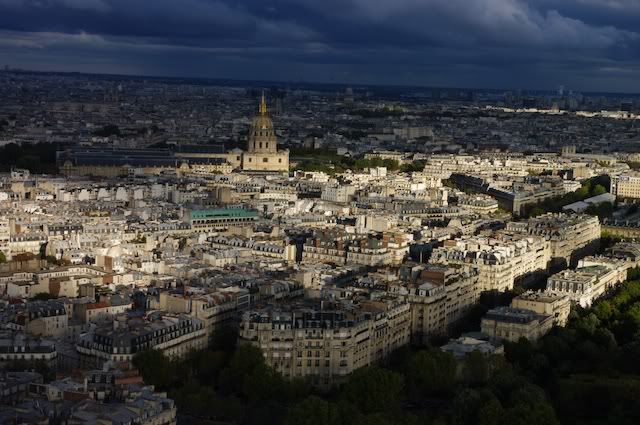 To the top...
...it's windy on the top! And the view - perfect!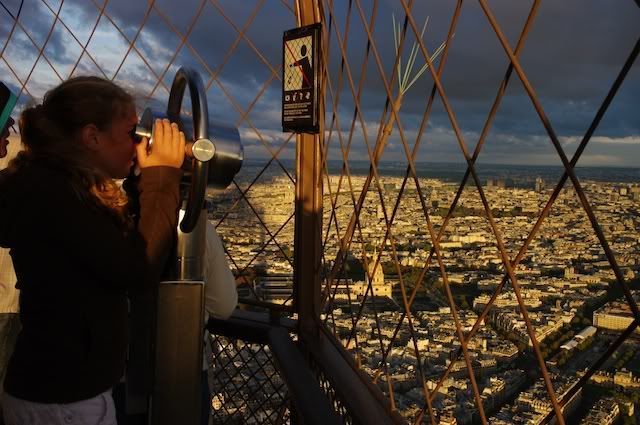 River Seine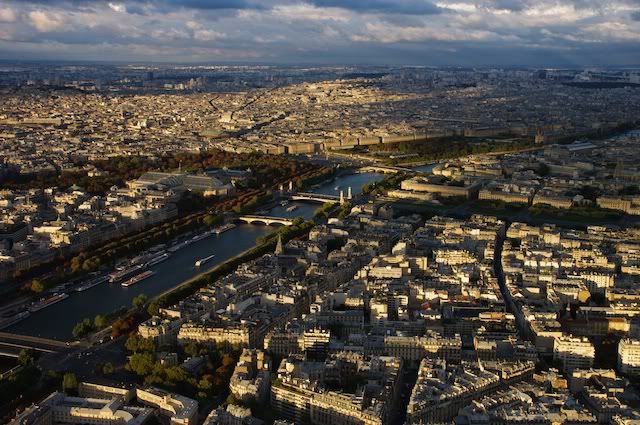 Ivan and me :)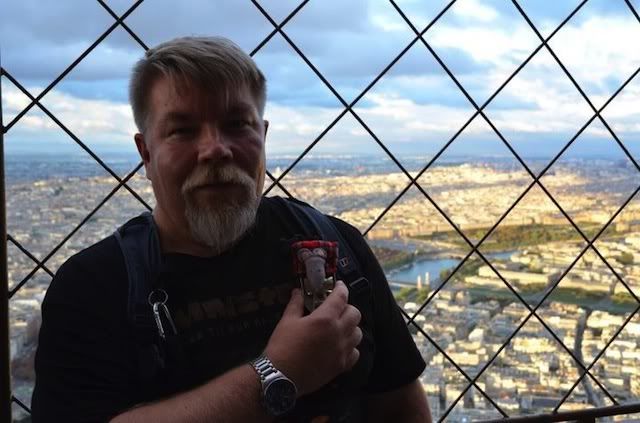 Brave guys working!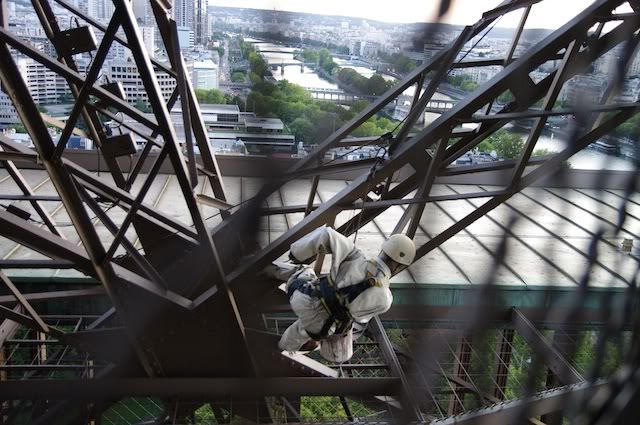 The stairs downwards! Who needs lifts after all...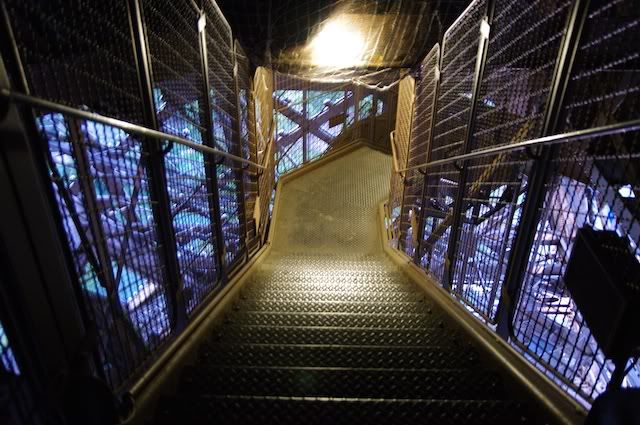 It's a long way to Tipperary and down, it started to become dark.
Lots of lights everywhere.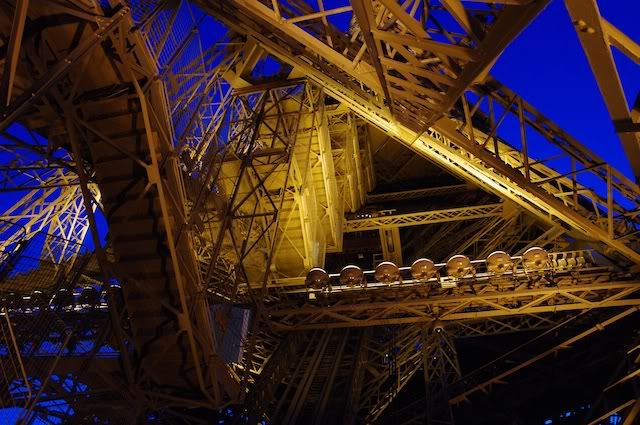 People waiting for the lift upwards.
The hydraulics of lifts
The lift shaft.
Double cabins coming down - did you notice the guy under the cabin???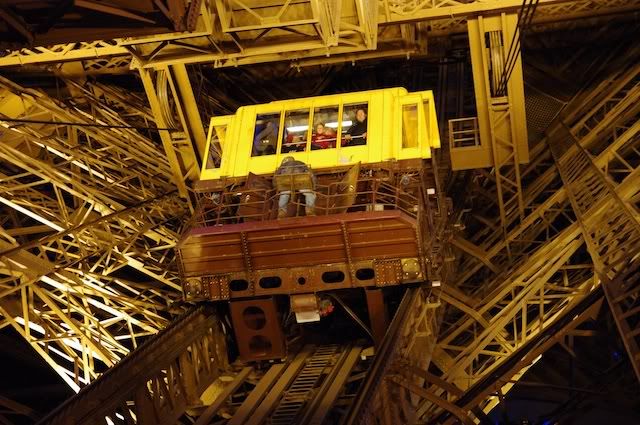 Back on the ground!