I visited Ranua Zoo a week ago. There is a newly born Polar Bear cub. I happened to be quite close when I saw the news that the cub had been out for the first time in his/her life! Two days later, I was there too with my camera and video!
I think I was lucky, I waited for the cub about three hours and it was freezing cold! But I saw the cub and thanks to my 20x zoom video lens, I have some proof! It didn't stay out for long, it was very far and shy. At first, there's a clip of the father bear living in the next cage, then the suspicious mom bear and for some seconds - the cub.
A still photo taken from the video...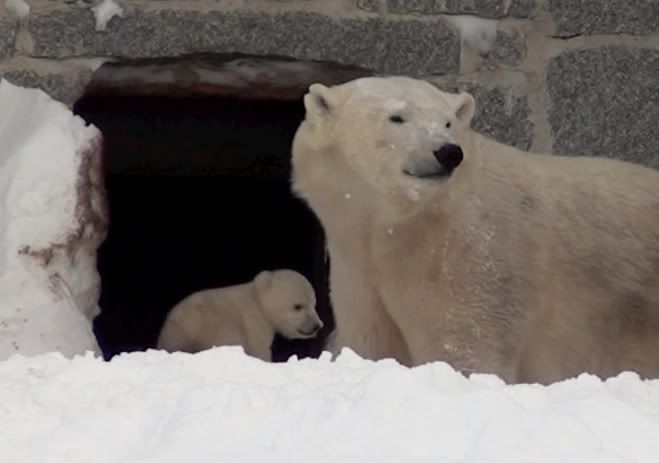 I will post more zoo photos when I have recovered from the 11 hours drive back home from Ranua...