I woke up at 6.30 am. The night was warm (12°C) and I was sweating in my sleeping bag. After breakfast it was time to disassemble the camp and start the walk which should be an easy and short one.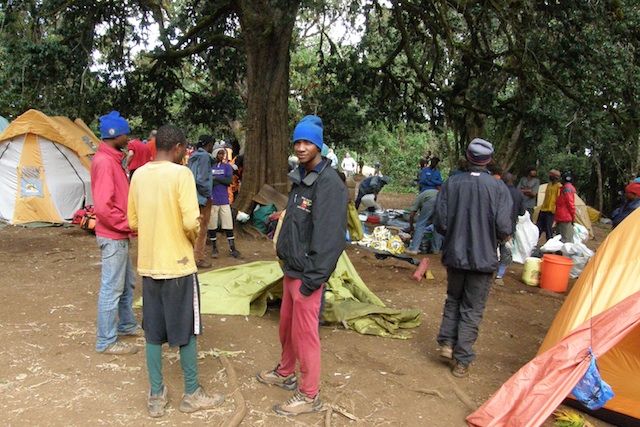 Nice mossy forests...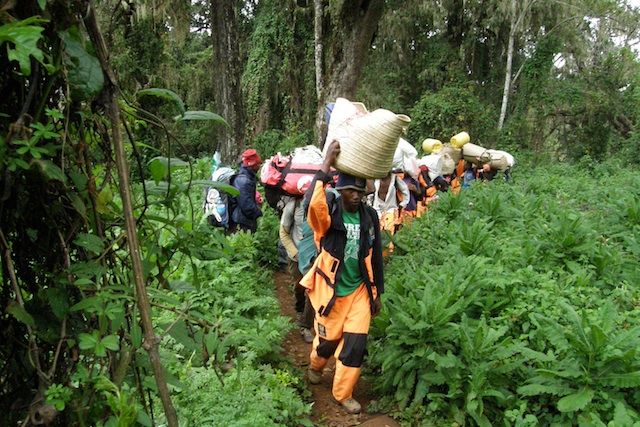 Guides Ajubu and Protas.
Lunch break.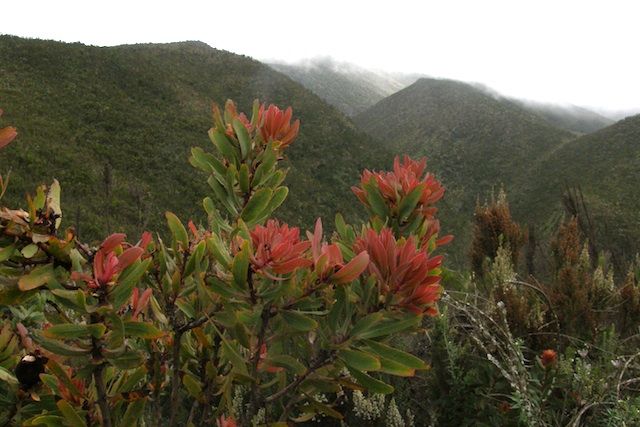 Sweating wearing a T-shirt and shorts!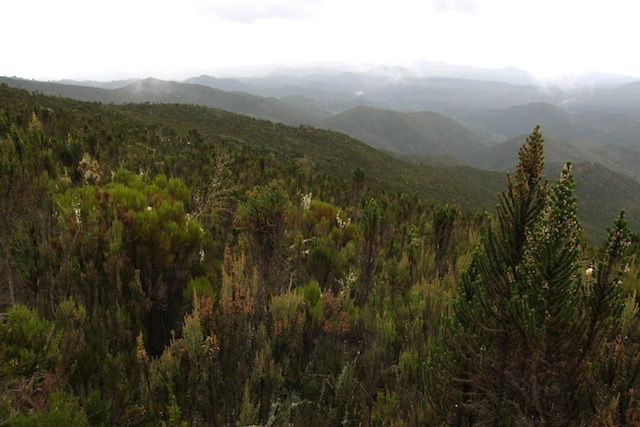 After 18000 steps at 3.30 pm. we arrived to the camp number two, Shira camp 1 - 3500 metres above sea level. Resting, a short nap...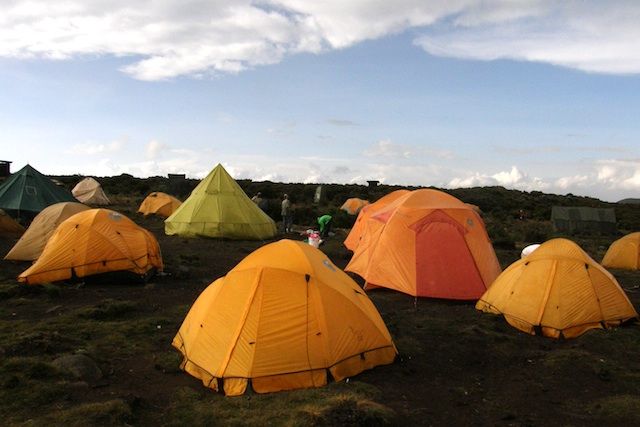 The camp toilet - I preferred going to the bushes or behind a rock!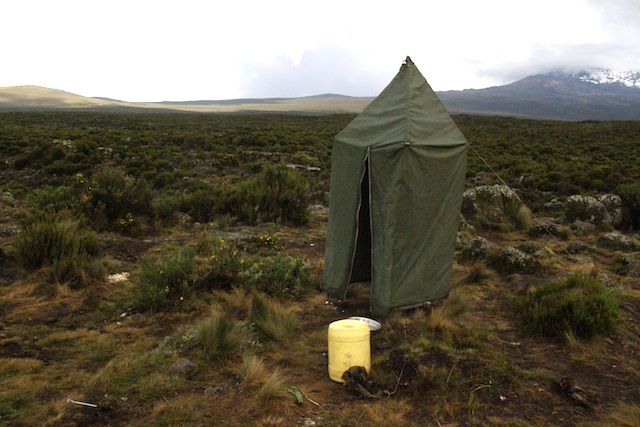 One of the team members must have had the lousiest job in the world, he was the toilet man. His task was to keep the toilet working and to tell the truth, he had a lot to learn but during these eight days to come, he became more skilled!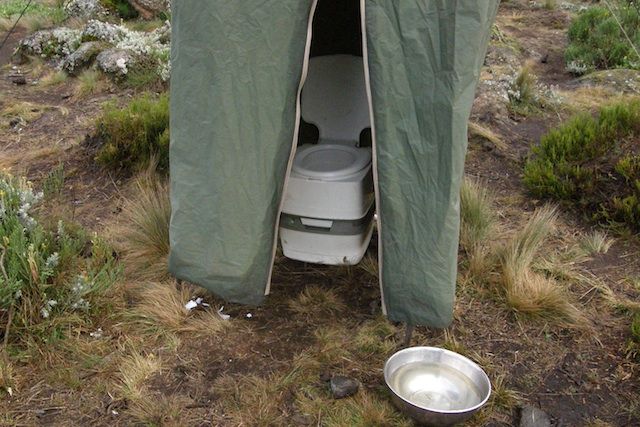 Somewhere, over the clouds, the mountain was peeking.
At 7 pm. it was already dark - time to get my beauty sleep. Stars and the moon, windy and a bit chilly weather, temperature close to zero degrees... Swahili babbling around the camp...