The fourth day! We were going to climb up to Lava Tower camp (4600m). This was an important visit to the higher altitude to get our bodies acclimatised for the summit attempt. The next overnight camp would be lower in Barranco.
Bye bye Shira camp 2. Last night it was raining and thundering quite a lot. My tent was leaking from every corner and I had to dry a bucket full of water from the tent twice during the night. Luckily, the tent was set on so steep hill that water was pouring to the lower parts of the tent close to the door side. My air filled sleeping mattress was floating on the water and the sleeping bag was still mostly dry in the morning. I gave some feedback to the guys who mounted the tent...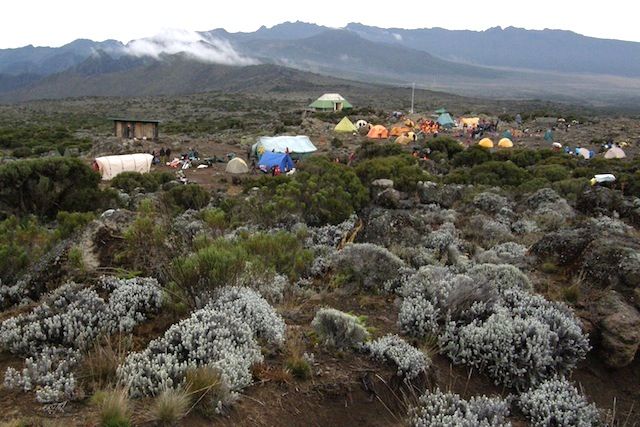 Up they go!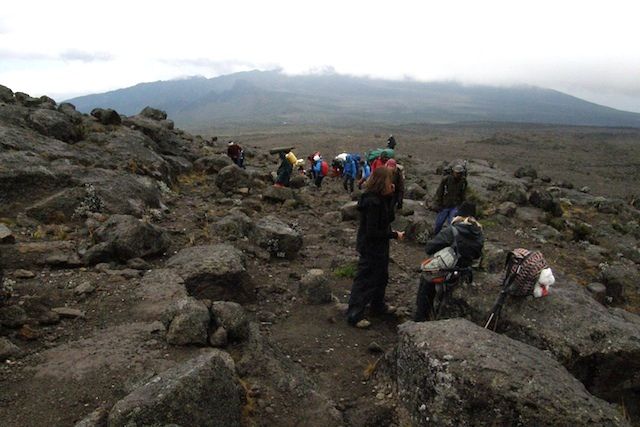 Then it started to rain again. I just wonder how it is like when there is the rainy season - now it was the dry season!
Rest in peace Ian Mc Keever! He was killed by a lightning. Yesterday, when we climbed Shira Peak inside the thunder clouds, we thought it might be a bit dangerous...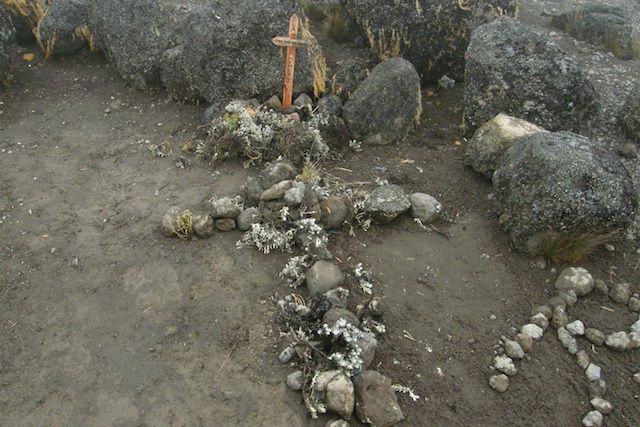 Pole pole! That's a very common comment in Swahili and means slowly slowly. The higher altitude we go, the less there is oxygen and the shorter the steps will become. You can hardly take longer that 30 centimetre steps!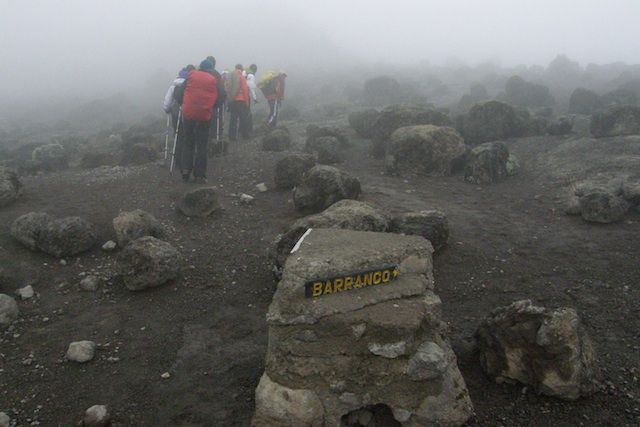 Finally, 4600 metres above the sea level - Lava Tower.
Me and the final destination on the background.
Heading down after a delicious lunch.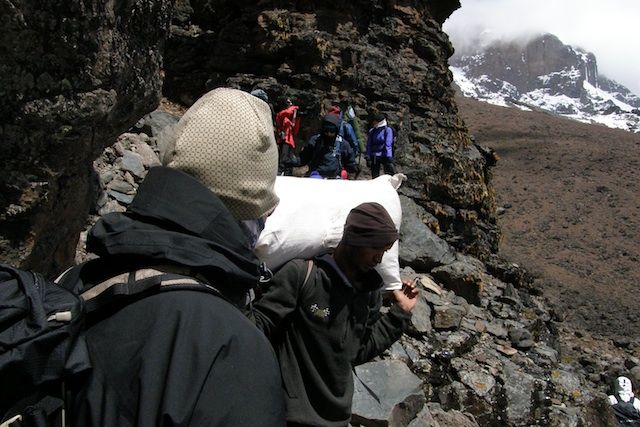 Amazing Senecio plants!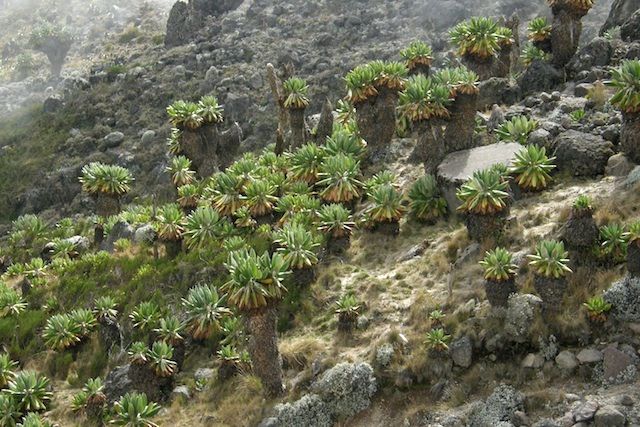 Strange garden was like from another world.
Back down into the clouds again.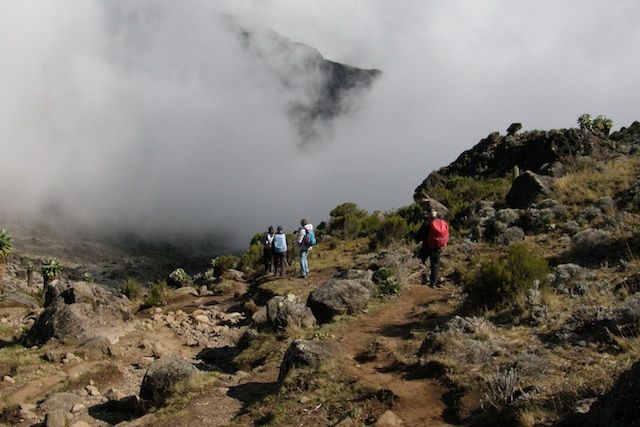 The summit was still about 1300 metres higher. Yet, it looked tempting!
At 5 pm. we arrived to Barranco camp. 16000 steps day.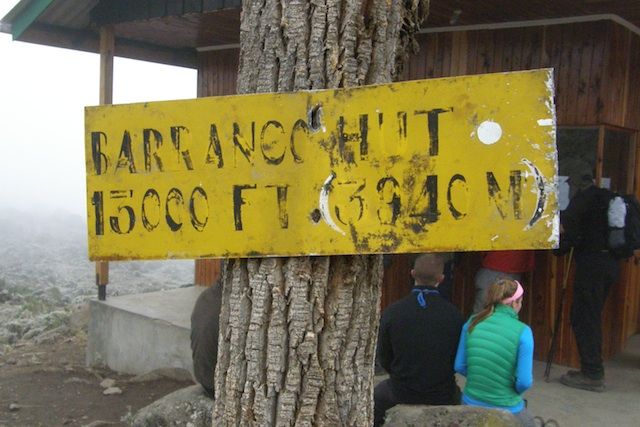 Let's hope it will not rain during the night although the tent was mounted better this time.