Woke up at 7 am. although we were going to start the climb up to the Kilimanjaro Base camp two hours later. 10-12 hours sleep is enough! At night it was raining again but the tent was almost dry this time.
Can you see the row of climbers on the mighty Barranco Wall?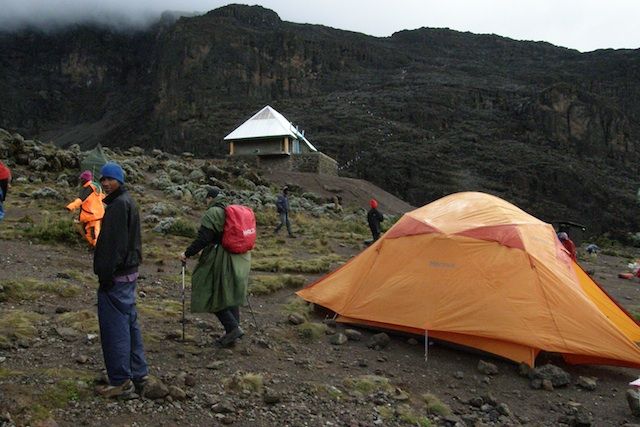 At night I had an unpleasant episode with the camp toilet. I went there only to notice that there was toilet paper. I returned to my tent and took my own paper, returned to the place of facilitation... created a big pile and noticed that the toilet was not working - no water! Poor toilet guy, his first comment in the morning was "WOW!"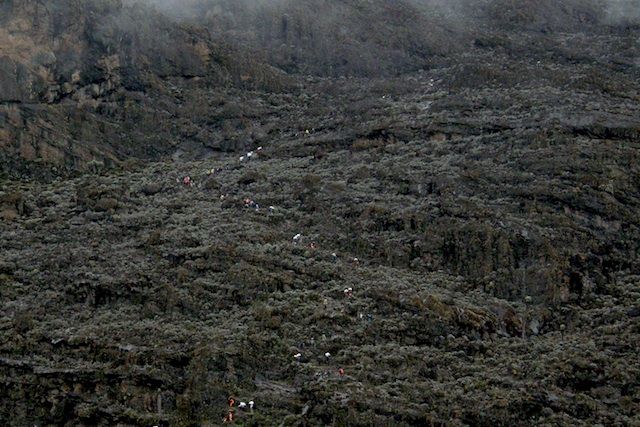 Barranco Wall (400m) is probably the most scary part of the whole climb. It looks bad, but it's not so bad. The path is climbable and the speed is low because you have to follow the queue.
Barranco camp down in the valley.
Wet and slippery!
Some real climbing...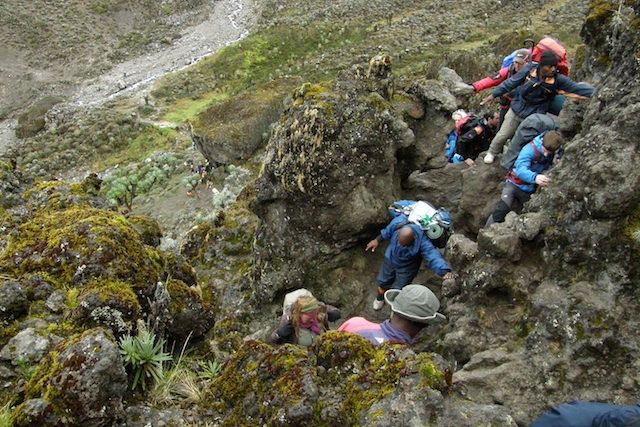 This view reminds me of the old Tarzan movies where porters always fell down with important gears and food packages in places like this! Unfortunately, at least one porter has fallen down and died here :(
Kiss the wall!
Unshaved for five days.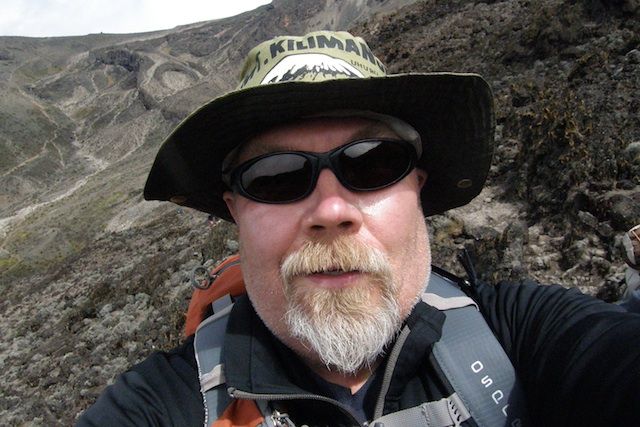 After Barranco Wall we climbed down, up, down and up again until six hours later we arrived to Karanga camp. Only about 9000 steps but quite exhausting day. I needed some extra protein gels to survive this day. AMS drugs causing some tingling in my fingers. Despite of that, feeling good.
My climbing buddy Ivan.
Delicious dinner.
Karanga camp (4050m).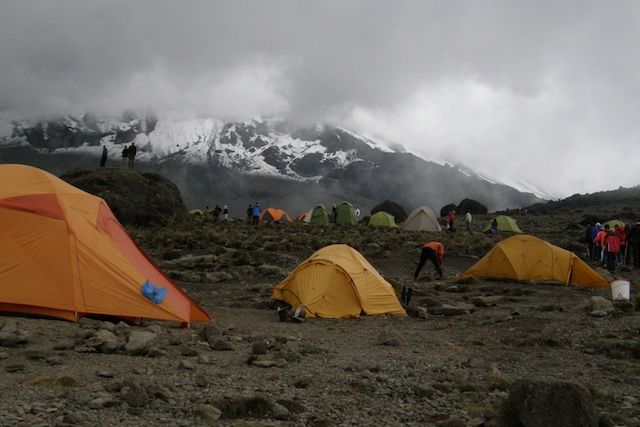 Mount Mawensi