Early morning at Karanga camp.
The summit.
My shadow.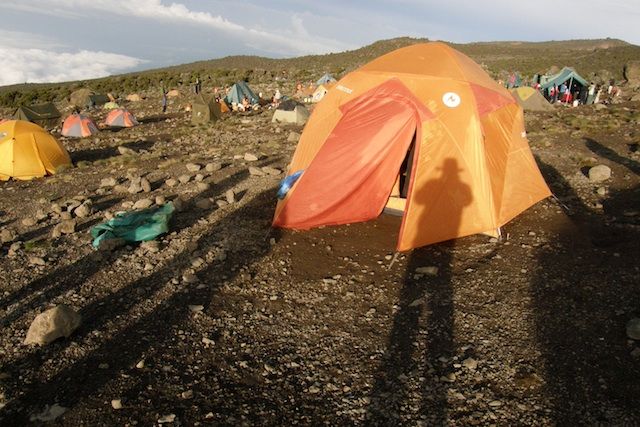 Today, we were climbing to the last camp before the summit attempt, Barafu camp or also called Kilimanjaro Base camp (4650m).
Pole pole!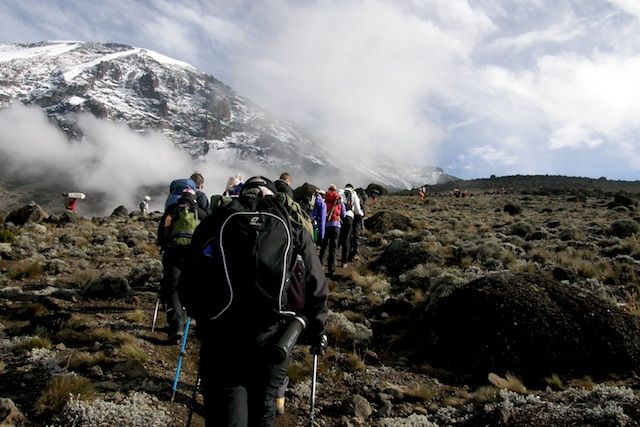 A world wide common (stupid) habit, making stone marks.
This was a relatively easy part of the climb, although steps were shorter and shorter...
Snack time!
The camp already visible on the top of the hill!
Woohoo! Four hours later we arrived to Barafu camp.
Oh well, that is almost cool!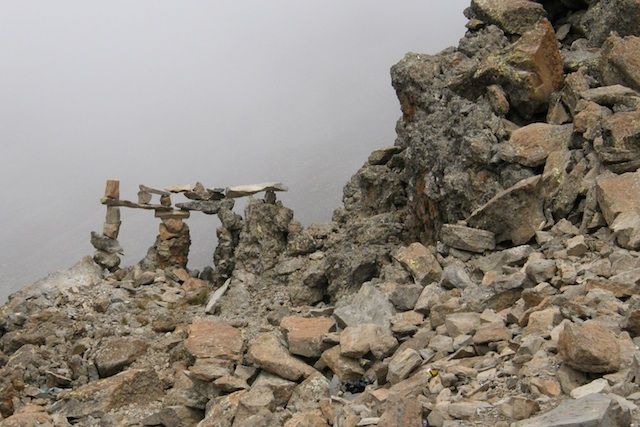 At 2 pm. we had lunch at the camp. The sun was shining and the tent was hot like a Finnish sauna! It was time to rest. Some muscle pain in my legs. Dinner at 5.30 pm and time to sleep until midnight. The summit attempt would start around 0.30 am. A bit excited... still able to sleep like a baby!
Mount Mawensi, I could see it inside my tent.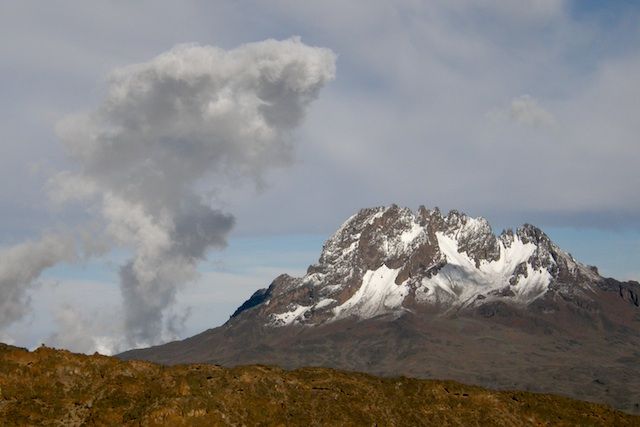 Next day will be the day...