The last day of Kilimanjaro adventure.
Three hours walk through rainforest sounds like a nice short walk. Mount Kilimanjaro was somewhere on the distance... could hardly believe I was up there on the summit yesterday!
Maybe it is a nice little walk but seven days on the mountains made my knees shaking because this nice little path was made of slippery mud and high stairs which reminded me another climbing adventures in Malaysia!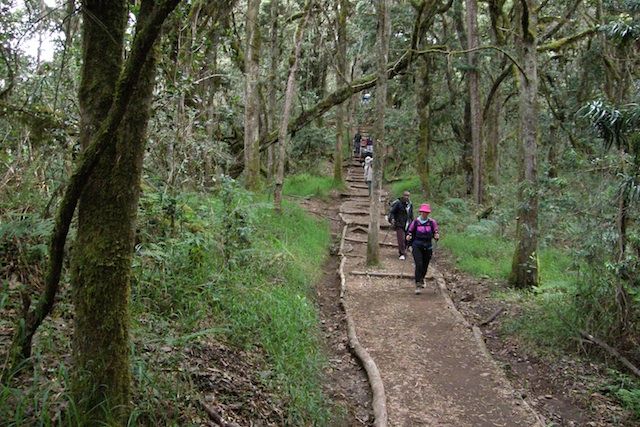 Hmm, it does not look so bad when watching these photos.. I must have been still quite tired.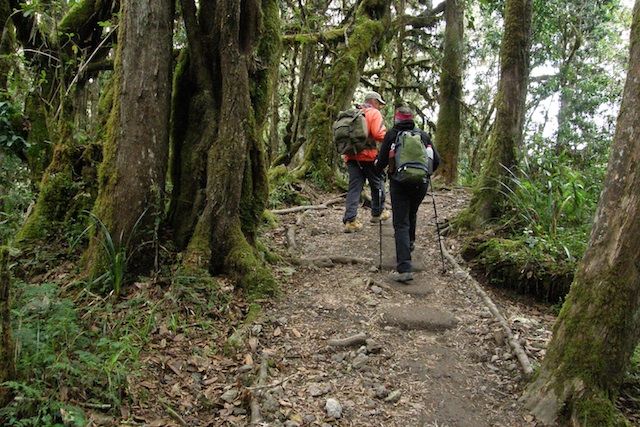 Mweka Gate!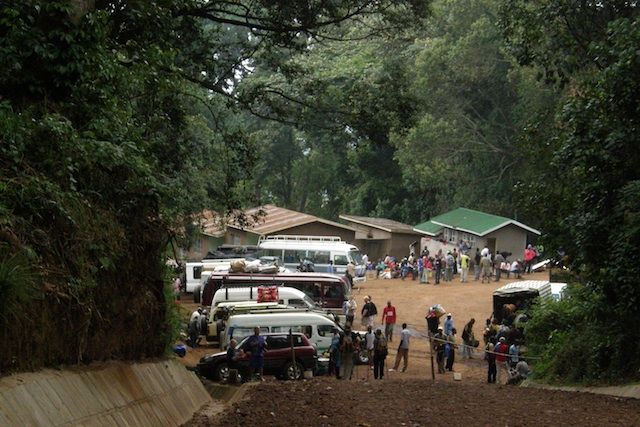 It was time to say goodbye to our team. Hello civilised world, shower, beer, bed, jeeps...
I did it!