During the Easter weekend, I visited the island cottage again. I was prepared to stay there overnight or even longer if I could get the cottage warm enough. I walked to the island on ice using snow shoes and pulling a sled behind me (forgot huskies at home!). It took maybe 1.5 hours and it was quite tough job. Nothing was changed since my previous visit. Still a lot of snow everywhere! Inside the cottage was -3°C at first but the stove heated the cabin soon. A nice surprise was, that the smoke went out through the chimney this time!
At some point of the night I decided to go out and check if there were northern lights. The
forecast
was quite good!
I had been waiting for maybe half an hour. The sky was clear and the stars were shining. Nothing special at first.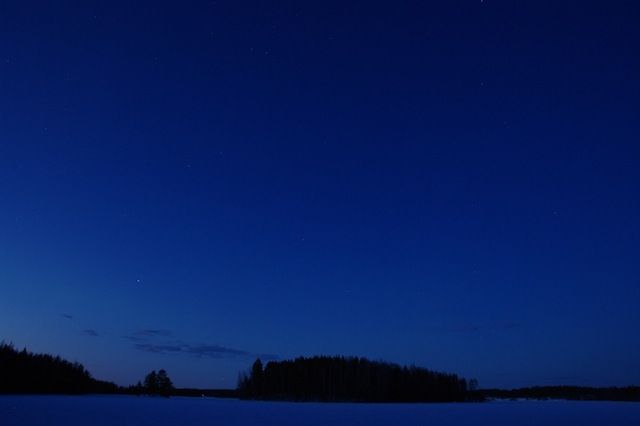 Then, on the northern sky a pale shimmer of green light appeared...
it became brighter...
and soon the sky was on fire!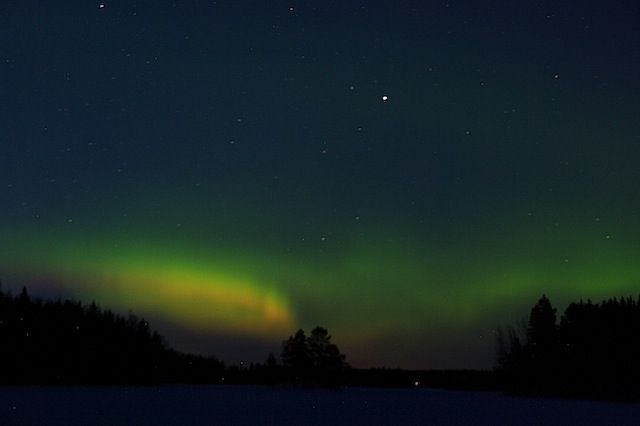 Candle light in the cottage and northern lights on the background.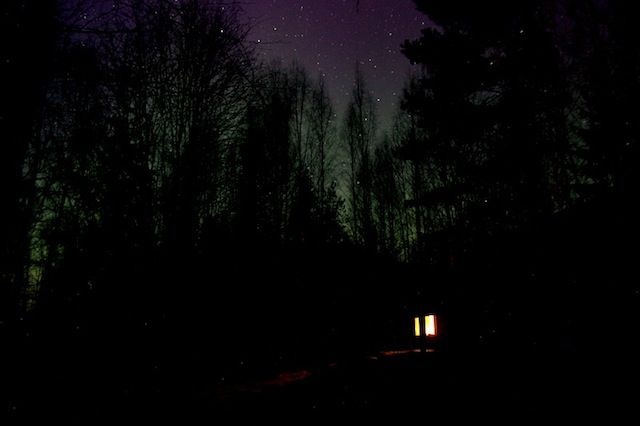 The shape of sauna and psychedelic colours on the sky.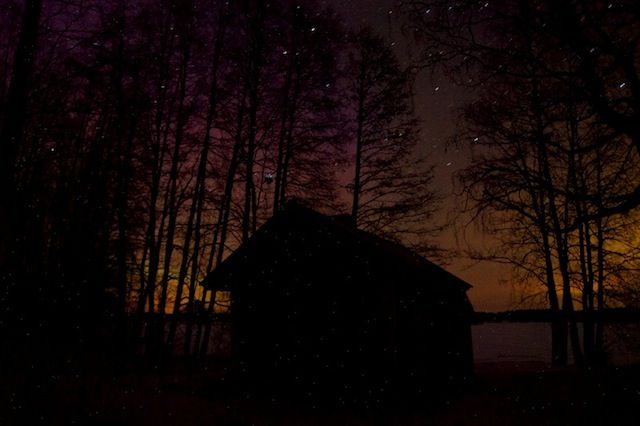 It was all over in less than one hour. Next night I was waiting for the northern lights again. This time, it was not so spectacular but playing with my camera I got something.
Basically, all of these photos are more or less artificial. A human eye can not see what the camera can immortalise. Long exposure time (30-150 seconds) collects light what you can not see.
This reflection of light comes from the moon.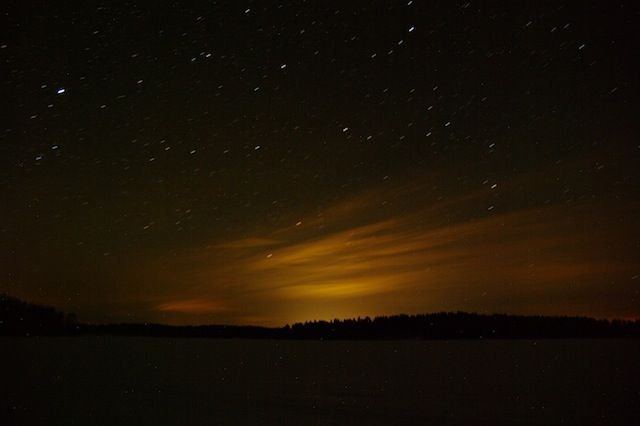 The city nearby (30km) reflects light too.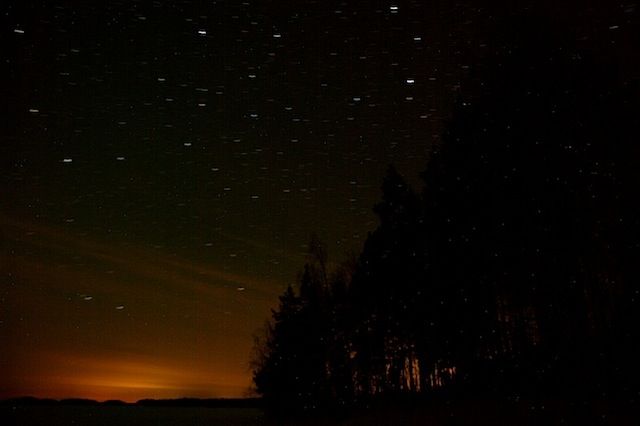 Some green northern light!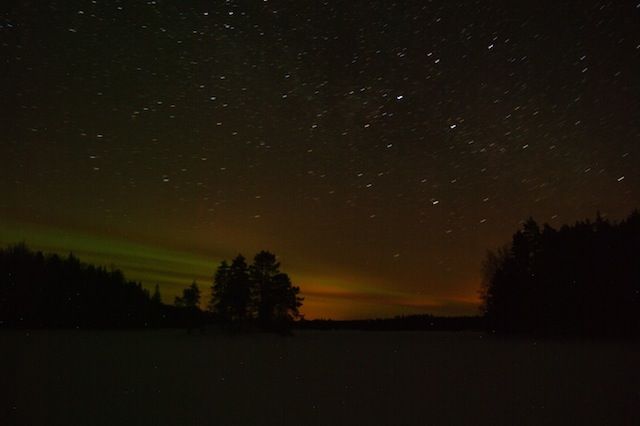 UFO? Nah, I think it was a plane.
My nearest neighbour was at home too (3km away), there's a light in the window!
Well, that's all what my camera collected this time during two nights at my cottage island.