The third day was scheduled as a city tour day. Pyongyang is the capital city of DPRK. There should be about 2.5 million people in this city. Difficult to imagine because the streets are mostly empty - there are not many cars. People are walking or riding a bicycle. Some trams and trolleybuses... not so many.
At first we visited the great library. It's situated next to Kim Il Sung Square and of course a huge statue of the great leader welcomed us and we bowed again...
In the library, people were studying foreign languages (English this time) in a studio which reminded me of the one I used when I was at school.
It was great to find something Finnish from the library, for example music (Sibelius)
Also some handy scientific books written in Finland were available (Forest research 1973)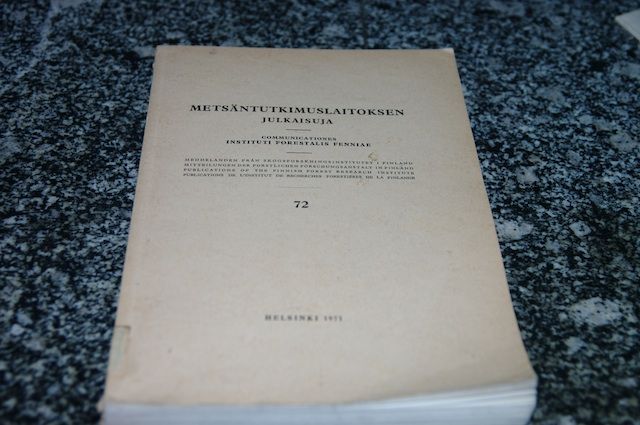 The view from the top floor balcony toward Kim Il Sung Square...
...and the library seen from the square.
Some buildings around the square. Art and Military Museums if I'm not wrong.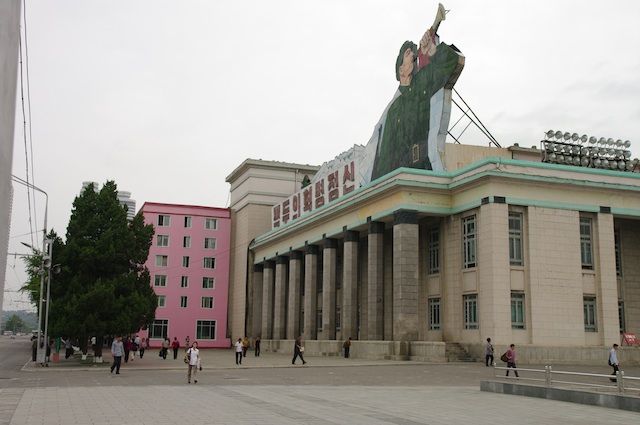 Tourists!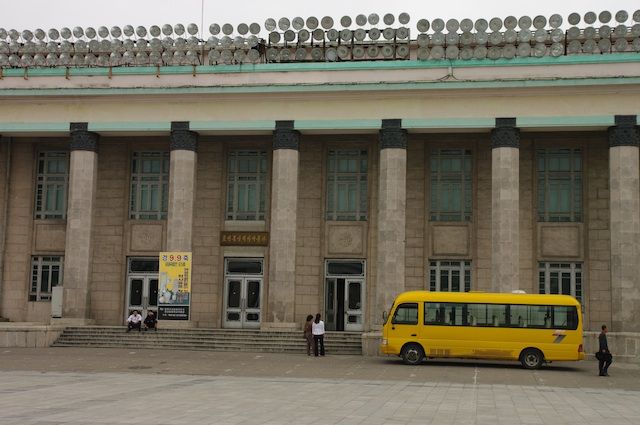 Local transportation.
Traffic jam? Not here!
Juche tower and kids rowing on Taedong River.
The old bell and Juche Tower.
The guide at Juche Tower
People who learnt Juche ideology have their badges on the tower wall, quite many from Finland!
Views from the tower.
Tourists... sigh!
The monument of Korean Worker's Party.
The guide at the monument - nice dress!
Gymnasium.
Nice graffiti!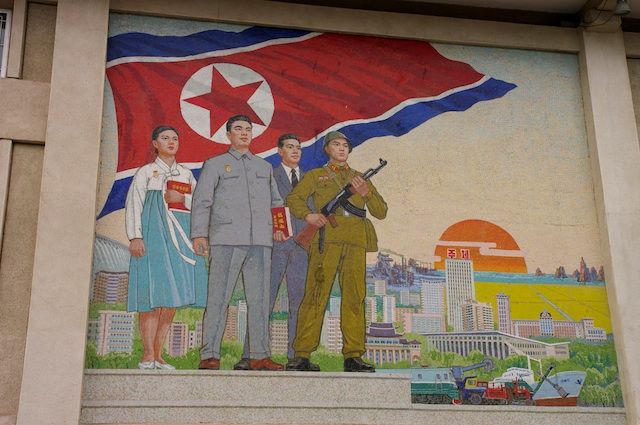 to be continued...