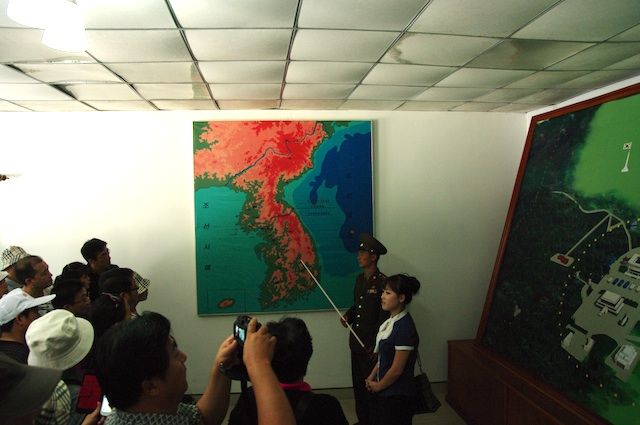 Close to the Kaesong city, we visited one of the world's most guarded border zone - the border line of North Korea and South Korea. This must be one of the very few country borders where you are told to take you camera with you and take as many photos as you like! Also, I was surprised because I didn't see much war material anywhere! Oh boy... if you have ever visited Russian border close to Finland - compared to it this was like walking in the Central Park of NYC! Well, I bought(!) an official Korean map from the international book shop in Pyongyang and there is no border line at all. Only one reunited Korea.
Map of the demilitarized zone.
This looks more like what I imagined (photos from the hall in the military demarcation line).
The armistice agreement was written in this building. Original tables and a copy of the armistice agreement are still there.
Signing the peace in July 27, 1953.
This is what the border looks seen from North Korea.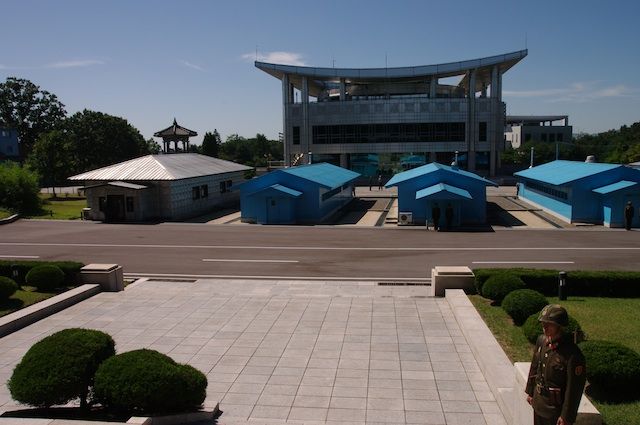 The border itself is a low concrete wall between those blue buildings. Half of the buildings are in North Korea and the other half in South Korea. I was thinking what would happen if I run to the southern side. Lucky me, I didn't try. For example in 1984 a Soviet tourist tried that - four soldiers died and two wounded when soldiers started shooting (obviously the tourist didn't get hurt).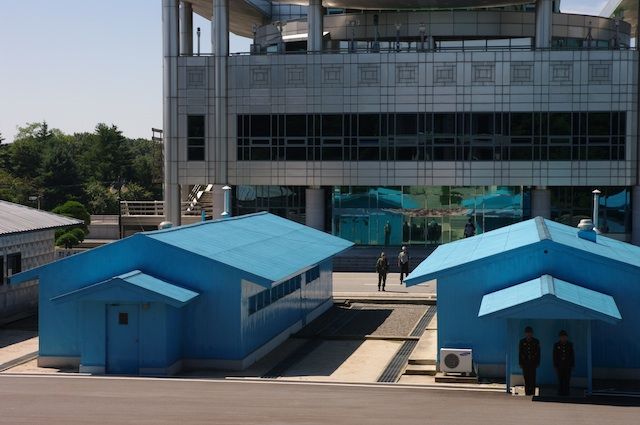 Kaesong industrial area on the horizon.
Southern side.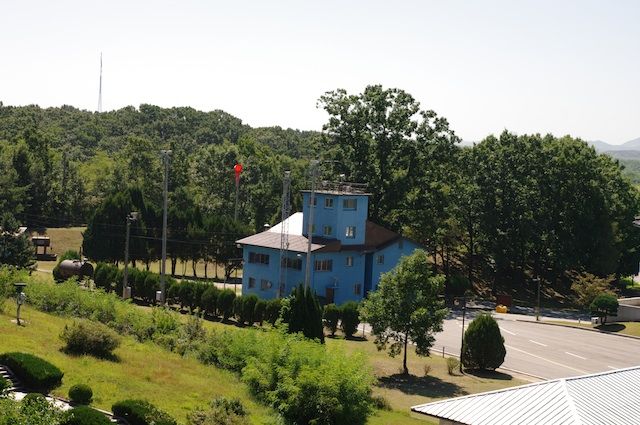 Yeah, this brave North Korean soldier volunteered to be in the photo with our group!