Rush hour at Kaesong city...
Kaesong city looks nice. It's surrounded by beautiful mountains and countryside.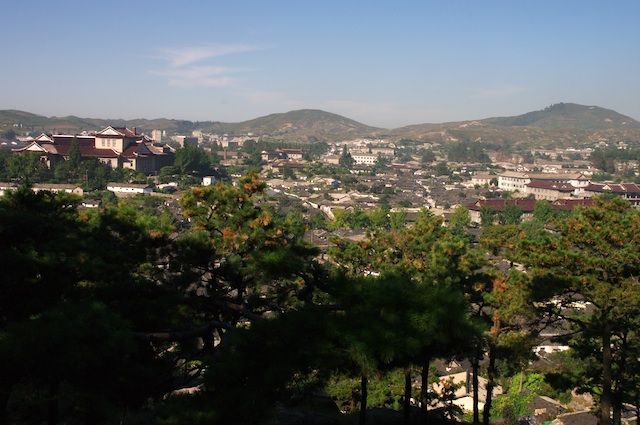 Something historic had happened on this small bridge long ago.
Sonjuk bridge
was built in 1290!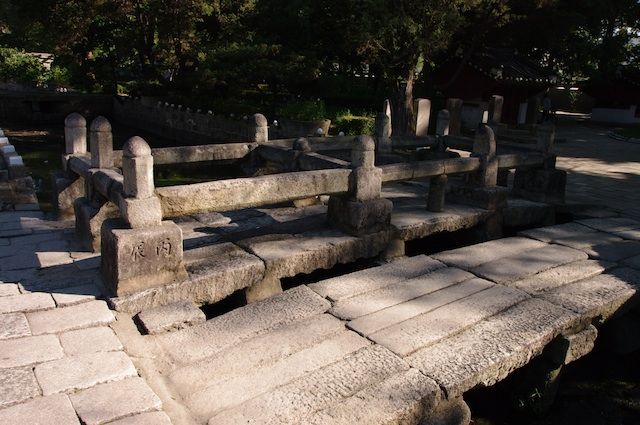 Our charming guide "Lucy Liu" showing the map of historic events at Koryo Museum.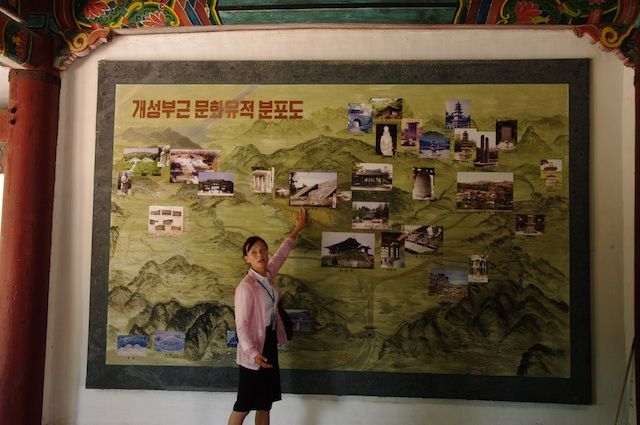 In the garden of Koryo Museum there are ancient trees which give you special healing forces when you hug them...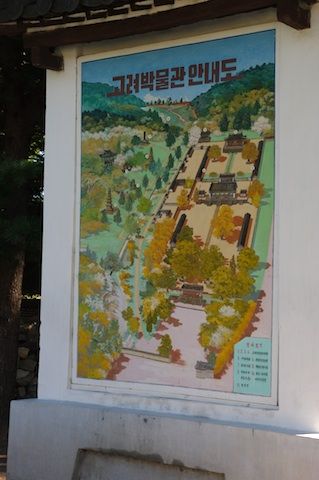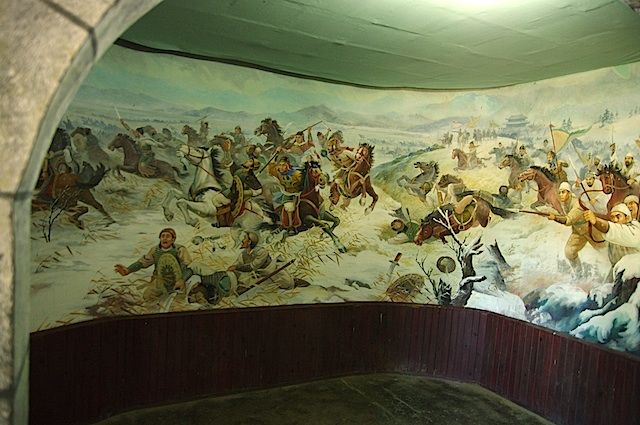 This chart is showing the price of a cow, woman, man, child... looks like cows are/were expensive compared to humans. I assume this price list is not in use any more!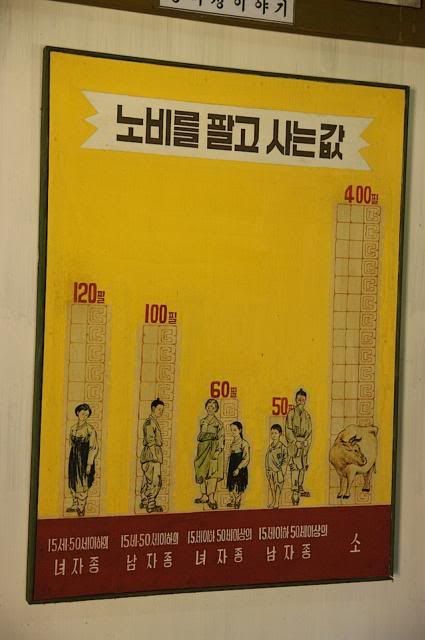 Probably the most interesting thing (for me) in the Koryo Museum was the replica of a Koryo Dynasty King's tomb.
Last but not least in Kaesong before returning back to Pyongyang again, was a traditional Korean dinner!
That was all for me, no sharing!