I spent 3 days in Levi and Ylläs ski centres in Lapland. No broken bones but sore muscles. I almost enjoyed. The weather was great (most of the time), I butt landed only twice and what was the most important I found the courage inside me to do something I had sworn I never would do.
Rented skis. I even thought that I might buy my own equipment some day. Well, next winter perhaps...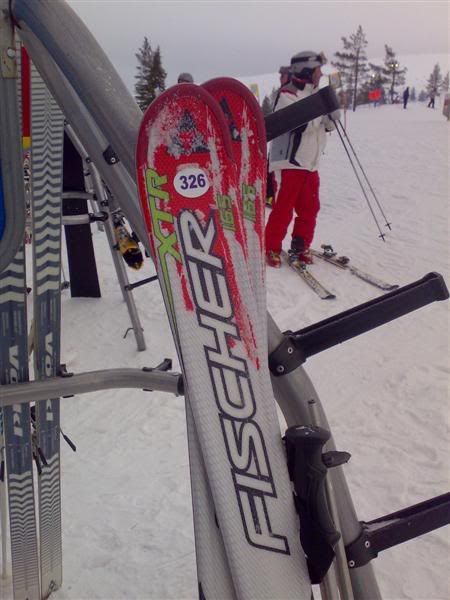 I'm behind the camera but I really did downhill skiing many times. This picture comes from Levi. My first hill in southern Finland last Saturday was nothing compared with this!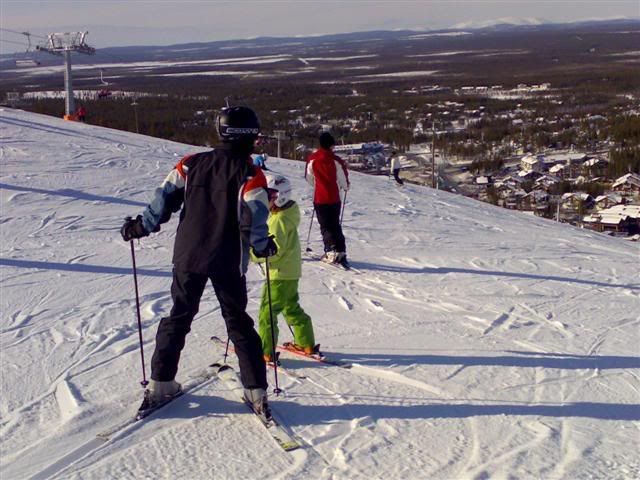 Occasionally I had to rest in the cafe. My thighs felt like meat jelly. Hot chocolate - that was my favourite. Yummy!
Then back to the hill again...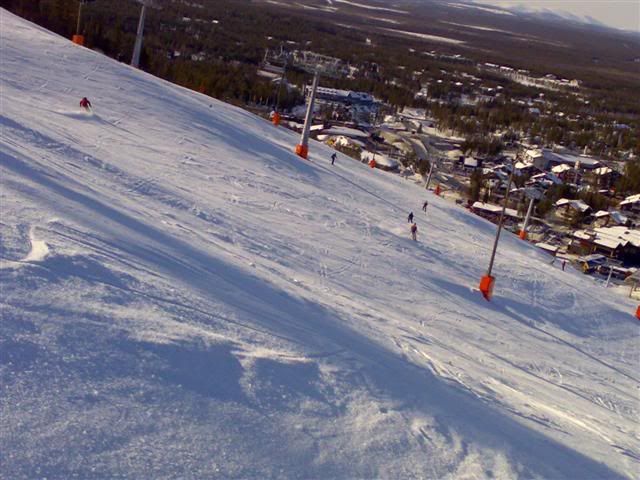 Another place I visited was Ylläs. It is more peaceful place than Levi what comes to after skiing. More adult might be the right expression.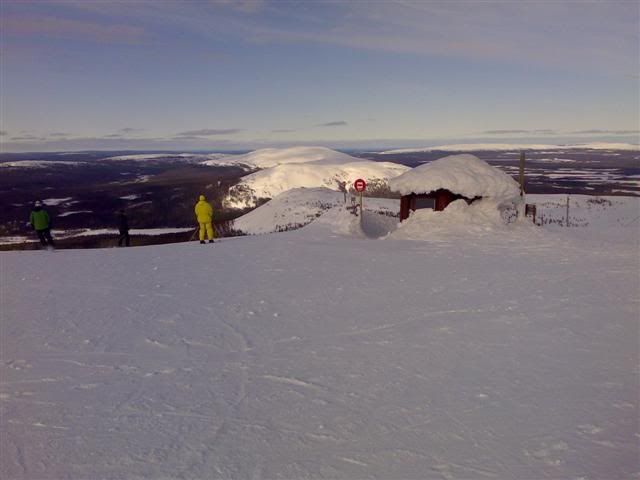 On Friday the sun disappeared and the snowstorm began. The top of the fjeld was covered with clouds, the wind blew harshly and downhill skiing became too exciting for me.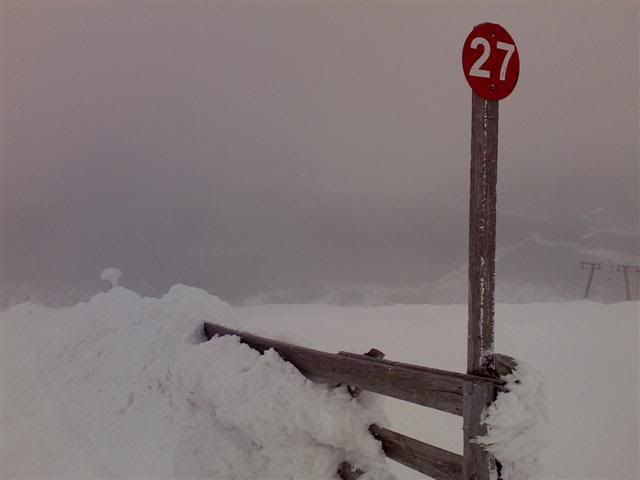 After ski called...