The Arctic Circle - the magic border. When you cross the line in the summer you can see the sun shining day and night. At the moment daylight lasts about 15 hours. Reindeers pastured somewhere at the distance, this little reindeer was the only one of its kind. Rudolph the pink nose reindeer was somebody's "home reindeer". Or is it a dog?
In southern Finland snow has melted away. 1000 kilometres up north winter still stays.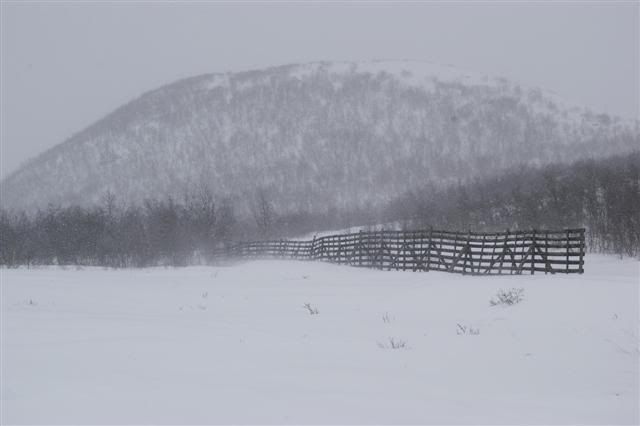 My 4-wheel-drive in the middle of the northern snowstorm.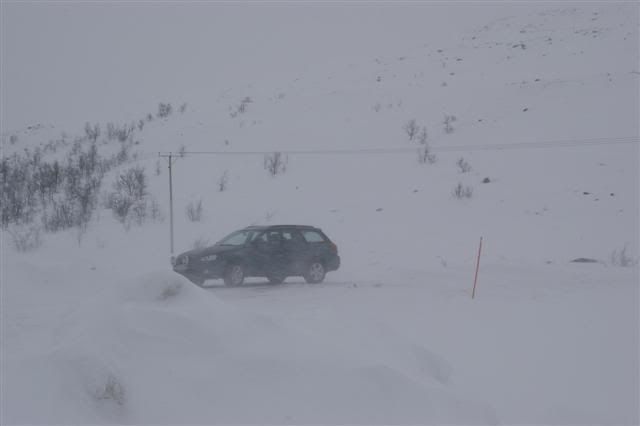 I must be a loner. I love this landscape. I'm infected by "Lapland's fever". It's a really serious disease and highly contagious. The only cure that helps is to return back to Lapland yearly or more often if possible.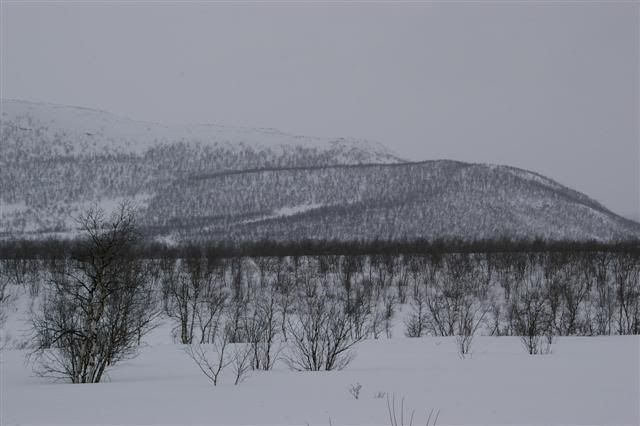 One of my favourite places in Finland are Lake Kilpisjärvi and the great arctic hills around the area. The most arctic place in the whole country. Luckily there are some cosy cottages for rent.
My humble cabin.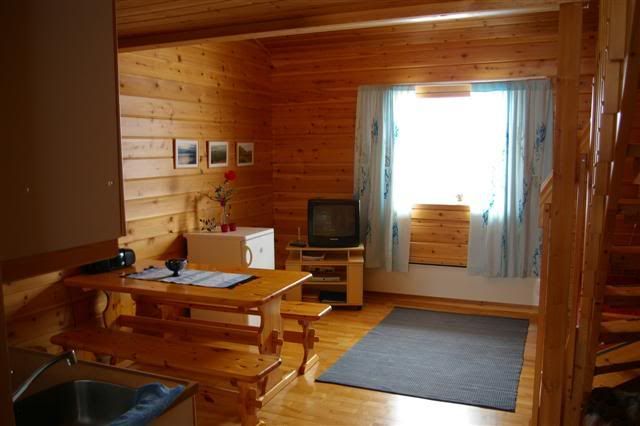 Cross.country skiing didn't attract - too much snow for me. I continued to Norway (only some kilometres to the border) and returned late in the evening to the cabin, heated the sauna, cooked some food and slept well.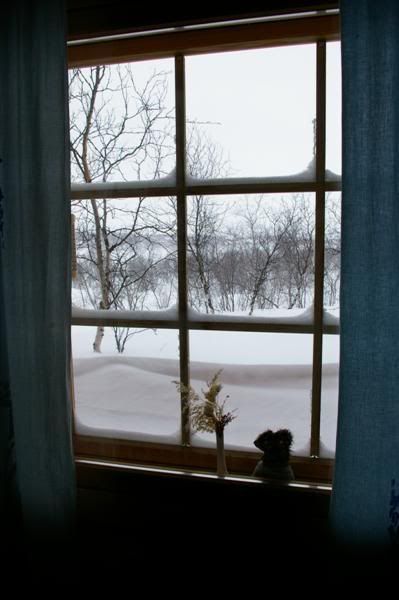 I'll post some photos from Norway next time...