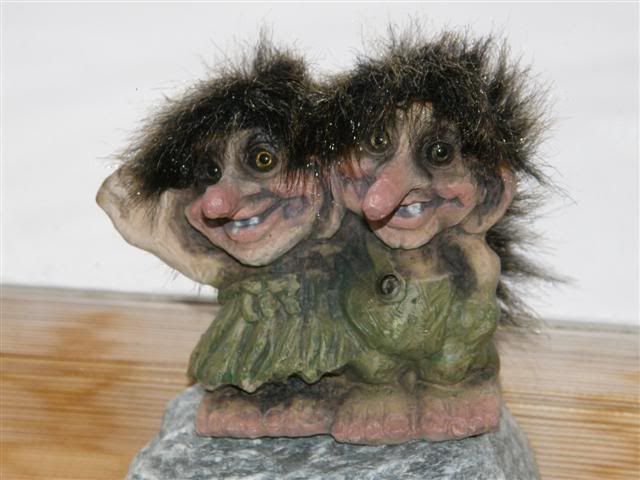 Norway is another world. When you drive 30 kilometres north from Kilpisjärvi unfrozen Arctic Ocean amazes every time I see it. This time was no exception.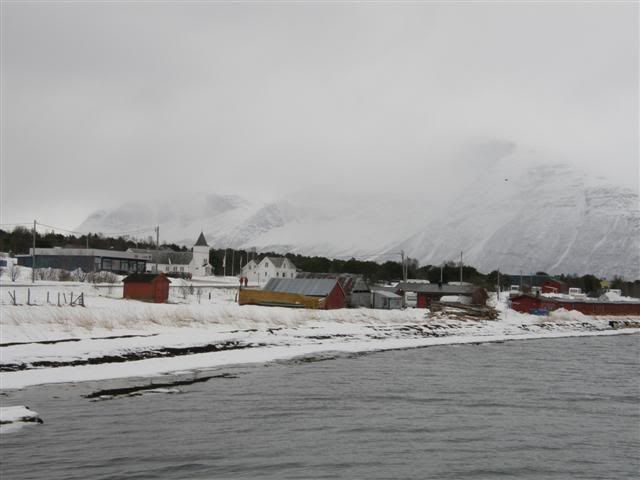 The unfrozen open sea and sharp shaped mountains are so different than the view in Finland.
I drove the road around fjords, stopped occasionally and watched birds with my telescope. I saw some interesting birds, for example 5 White-tailed Eagles, Grey Herons(!), Purple Sandpipers, Snow Buntings...
A view through my telescope. Sorry, it's a really lousy photo but these Eagles are about 500 meters away from me, it was too dark, wind shook the telescope and and and... (however, wanted to share this image)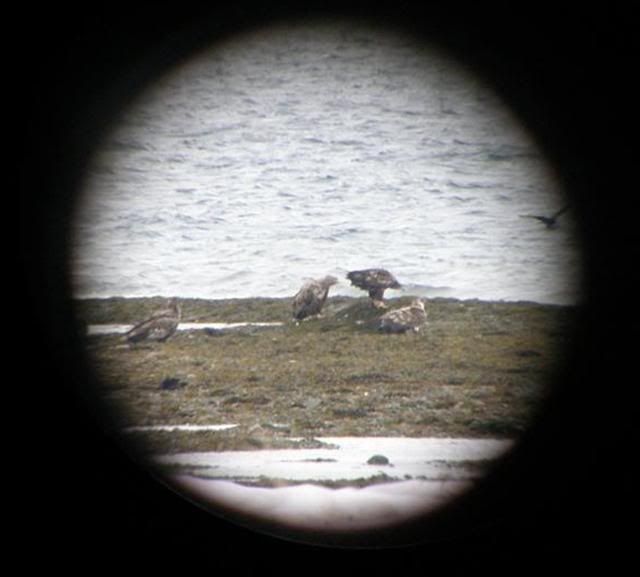 Quite often I have seen porpoises in these waters but this time I had no luck.
Although Norwegians are sailors some of them pull up their fishing boats during the winter. I hope I can hitchhike onboard in those cute little fishing boats some day. In fact, I don't understand why I haven't done that already!
Another stop. Eiders, Oystercatchers (=a bird), Long-tailed Duck, Eagle...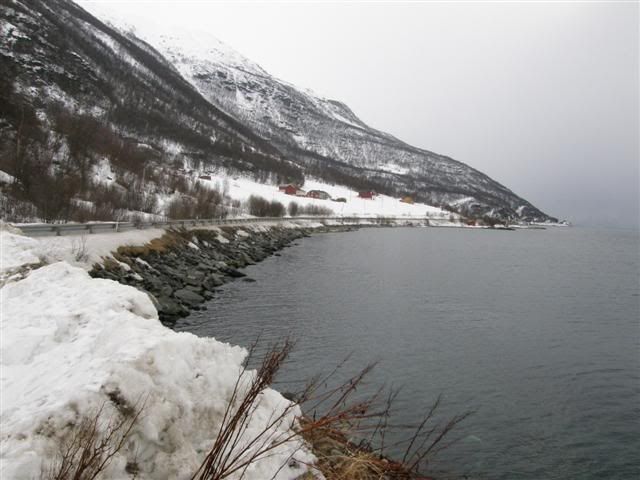 I was heading to Skjervoy. An interesting underwater tunnel leaded to the island where this little village can be found.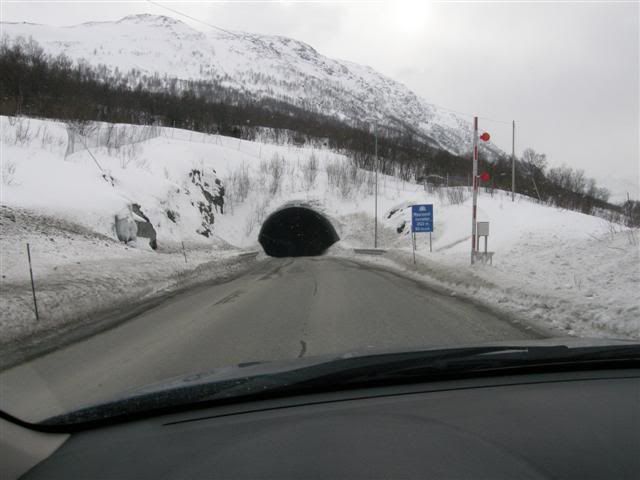 Many tunnels are typical in northern Norway. Usually they are dug through mountains but some underwater tunnels have appeared during recent years.
100 meters under the sea level...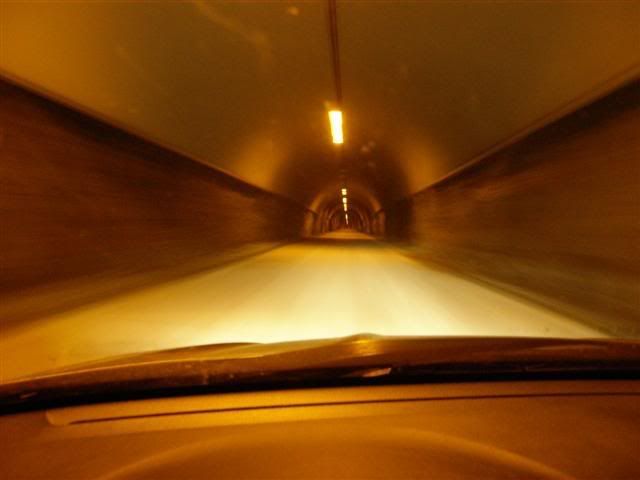 Small church in Skjervoy.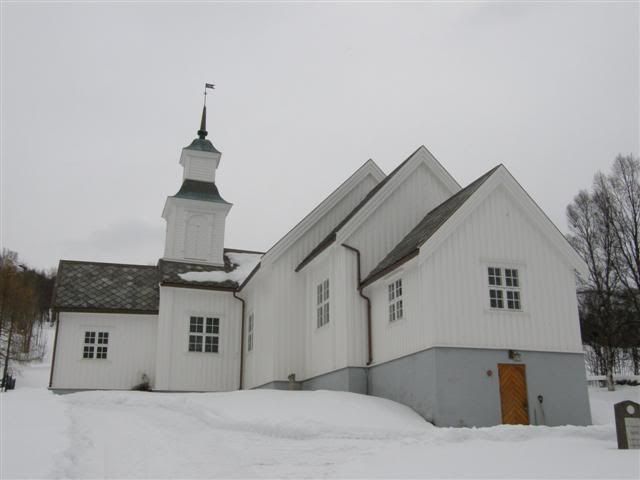 Some sailors do not pull their boat on the dry land, they go fishing all around the year. I happened to watch a TV document today which told a story of one Norwegian fisherman. Some day I HAVE to get onboard!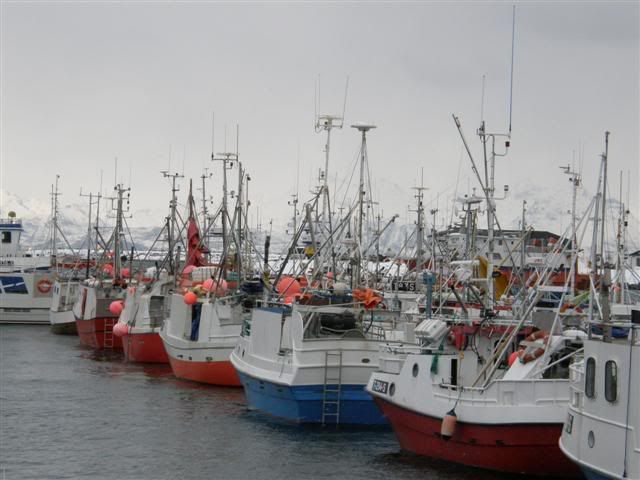 I love this view. (almost froze myself when stood there watching those boats for ages...)
Dried fish "torsk", I think it's codfish in English. Who wants to taste famous Norwegian dried codfish? Its unique flavour comes from gull shit :)
Fishermen's cosy cottages.
At this point it was time to turn the steering wheel. I was 1450 kilometres from home. I returned to Kilpisjärvi and the rest of the journey you already know.